Access Bank Nets N121.89bn 9 month Profit, As Account Maintenance Fees Up 51%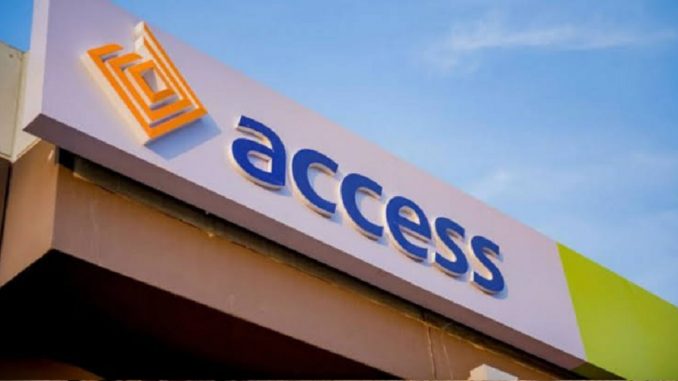 The board of Access Bank Plc, at the weekend, presented its unaudited financials for the nine months ended September 30, 2021, ahead of the deadline, the highlight of which was the gross earnings that grew at a faster pace than profit for the period.
Gross earnings for the period rose from N592.786bn in the corresponding period of 2020, to N693.125bn, with account maintenance charge and handling commission component of fee and commission income improved by 50.93%. Net profit improved by N19.589bn or 19.25% to N121.89bn, compared to the N102.3bn reported in the prior nine months; Corporate and investment banking contributing N66.808bn, up from N66.131bn; followed by N23.793bn from commercial banking, an increase from N13.459bn in the first nine months of 2020; while N23.866bn came from retail banking; compared N17.846bn. The net profit translated to Earnings Per Share of N3.46, up from N2.90 each.
According to the result presented to the Nigerian Exchange Limited, a breakdown of the earnings showed that revenue from corporate and investment banks contributed the lion's share of N258.249bn; followed by commercial banking with N214.345bn; retail banking followed with N182.43bn; and business banking, N38.1bn. A further breakdown of the revenue and pre-tax profit by geography revealed that the Nigerian operations contributed N546.347bn and N79.086bn, against the previous N495.251bn and N74.742bn; followed from afar by the rest of Africa's N97.047bn and N32.613bn, an improvement over the previous N67.459bn and N24.004bn; and Europe, N43.678bn, N23.371bn; compared to N36.459bn from N17.875bn.
Interest income stood at N470.913bn, up from N375.284bn in the preceding nine months; buoyed by income from loans and advances to customers increased from N236.611bn, from N261.095bn. Interest expense rose from N179.01bn to N203.185bn, driven by the N105.724bn paid on customer deposits for the period, an increase from N93.621bn. Net interest income, therefore stood at N267.727bn, while interest-bearing borrowings and other borrowed funds rose to N32.399bn from N21.369bn; compared to N196.273bn. The net impairment charge for the period rose from N34.24bn to N38.922bn; net interest income after impairment charges stood at N228.805bn, up from N162.033bn.
Fee and commission income jumped from N87.883bn to N113.829bn; with channels and other e-business income fetching N46.252bn from N38.798bn; followed by credit-related fees and commissions from N28.358bn to N34.373bn. Fee and commission expense stood at N24.842bn, up from N16.641bn, helped by the e-banking expense of N21.301bn; compared to N13.415bn; resulting in net fee and commission income of N88.987bn from N71.841bn.
The bank recorded a net loss on financial instruments at fair value of N1.779bn; compared to the N84.192bn gain; net foreign exchange gain soared from N12.637bn to N86.806bn; just as there was a net loss on fair value hedge of N1.116bn, compared to nil in the prior nine months. Other operating income dropped from N32.789bn to N21.823bn, the bulk of which was the total N9.173bn of bad debt recovered, down from N24.785bn; bargain purchase from acquisition amounted to N2.64bn; personnel expenses jumped from N57.094bn to N71.829bn; depreciation rose to N21.416bn to N18.649bn. Amortisation and impairment charges increased from N7.275bn to N8.966bn; other operating expenses grew from N163.843bn to N188.89bn; as a share of profit of investment in associate amounted to N8.303bn. Profit before tax increased to N135.071bn from N116.622bn; just as income tax expense dropped to N13.181bn from
On the balance sheet, total assets amounted to N10.366tr; up from N8.679tr; boosted by the N3.746tr in customer loans and advances during the period; total liabilities grew from N9.567tr from N7.928tr; as customer deposits increased from N5.587bn at the end of December 31, 2020, to N6.227tr. Shareholders' funds for the period increased marginally from N743.702bn to N781.961bn.