Afreximbank Nets $315.3m Profit, Moves To Manage COVID-19 Impact On Needy Member Countries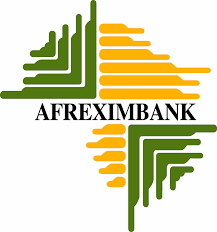 Cairo, Egypt-based African Export-Import Bank (Afreximbank), on Wednesday, published its audited financial statements for the year ended 31 December 2019, showing what it said in a statement, was strong and consistent growth in top and bottom-lines.
Highlights of the result, which according to the President, Prof. Benedict Oramah, is satisfactory, having exceeded its strategic plan targets despite a global operating environment characterized by economic uncertainties, showed that gross income rose by 29.99%, helped by the also impressive net interest income, profit climbed 14.28% up.
The statement also quoted Oramah as saying "Afreximbank is making arrangements to support its member countries in need," amidst concerns about the Coronavirus (COVID-19) pandemic, whose emergence early in 2020 has raised concerns about a global recession.
He also spoke of necessary steps being taken to manage the impact of the pandemic, particularly on the loans and advances from customers that may be impacted.
According to the result, gross income grew by $242.8m at the end of the financial year ended December 31, 2019, at $1.059bn, from the previous year's $816.2m; of which net interest and similar income stood at $524.9m, up by $121.1m, or 29.99% from $403.8m to $524.9m.
Operating income improved by $132.7m or 27.09% from $489.8m in the corresponding period of 2018, to $622.5m; and operating expenses from $87.6m to $108.1m, representing a growth of $20.5m or 23.4%.
Profit for the year stood at $315.3m, up by $39.4m or 14.28% from $275.9m.
Total assets improved by $1.02bn or 7.6% at $14.439bn, compared to $13.419bn; while loans and advances improved from $11.134bn, as against the $12.029bn reported in the prior full-year, translating to a growth of $895.1m or 8.04%.
Oramah said that the bank had "continued to deliver the objectives of its current five-year strategic plan, dubbed IMPACT 2021, by prioritizing initiatives aimed at promoting and financing intra-African trade".