Africa's Private Capital Fundraising Hits $7.4bn In 2021, On Deals Surge, Investor Confidence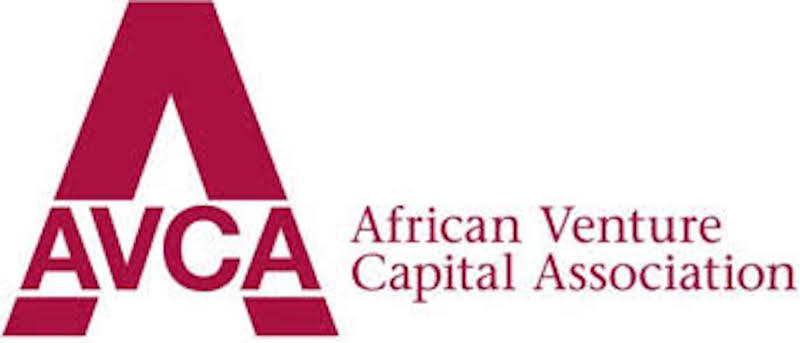 The African Private Equity and Venture Capital Association (AVCA), on Tuesday, released its 2021 Annual African Private Capital Activity Report, which it said is a concerted effort to provide a deep insight into private capital fundraising, investments, and exits in 2021.
According to a statement by the association, the total value of private capital deals reported in Africa reached a record high of US$7.4bn, representing a 118% increase compared to US$3.4bn registered in 2020 – surpassing the annual average deal value of US$4bn between 2016 and 2020 (+85%).
This, it noted, "signifies the gradual maturation of private investment in Africa, which rose at 13% (CAGR 2016-2021). Further, the findings are a testament to the success and visionary work of firms whose pioneering missions encourage the growth of African economies through digital transformation, innovation with finance, climate-smart agriculture – and attract local and global investments."
Also, total volume of private capital deals reported in Africa last year was 429, a 66% increase from 258 deals recorded in 2020, which also exceeded the annual average deal volume of 215, experienced between 2016 and 2020 (+100%).
Private capital fundraising, it noted, also reached a record US$4.4bn in 2021, four times year-on-year increase that also exceeded the annual average over the past five years by 63%. The report reported that US$18bn was the total value of final closed private capital funds between 2016 and 2021, adding that over the last two decades, Africa's private capital landscape has established itself as an increasingly attractive and progressive region for private investment. As such,
According to the report,
Overall, the industry's deal activity rose to 19% (CAGR 2016-2021), a growth it said demonstrates a private capital industry maturing as businesses and economies across the continent transition from resilience to recovery.
By providing a detailed overview of the market, the AVCA report offers critical insight into doing business in West, Southern, East, and North Africa, with insight into the deal sizes, economic landscape, and regulatory environment across multiple jurisdictions. It finds that in 2021, West Africa attracted the largest share of deals at 33%, followed by Southern Africa (20%) and North Africa (17%). The report also found that large multi-regional deals across the continent accounted for the largest share by value at 40% in the same year.
Financials was the most active sector by volume (30%) and attracted the largest share of deal value (39%) during the last year. The rise of fintech contributes to the sector receiving the largest share of deals. With several traditional banks closed during the pandemic, many people turned to mobile money, digital banking applications and remittances to help support their families' livelihoods and financing needs – data from the World Bank revealed that remittance inflows to Sub-Saharan Africa rose in 2021 by 6.2% to $45bn. The trend supports the sector's growth in Africa as Financials' share of deal volume and value climbed to 24% and 29% in 2019-2021, from 13% and 7% respectively in 2016-2018.
Between 2016 and 2021, Financials (20%), Consumer Discretionary (15%), Industrials (12%), and Information Technology (12%) were the most active sectors by volume. Overall, Financials and Utilities were the largest sectors by value, attracting 19% and 18% respectively from 2016 to 2021.
In all, 36 African PE exits were reported between 2021, a 13% increase compared with 2020. This increase reflects the resilience of the industry returning to onward growth. In line with trends found in 2020 by AVCA, exit to Trade Buyers was the preferred exit route (50%) in 2021 on the continent. Sale to PE and other financial institutions, the second exit mean, represented 31% of the total number of exits reported in 2021 – with exits by public offering accounting for 3% of the total volume of exits reported in Africa over the course of 2021.
Venture Capital in Africa, the report continued, also showed strong growth, after experiencing accelerated growth in the last few years. As was noted in 2020, 2021 has reported an increase in VC deals in Africa – more than doubling, to reach a new high of 650 deals. This corresponds to a 104% YoY increase, outperforming the past eight years' CAGR of 32%.
2021, it continued, was also a standout year by deal value for VC deals across the continent. The cumulative value of VC deals reported in Africa reached US$5.2 billion in 2021 – this equates to a 4.9x YoY rise from 2020 and comprises 51% of the total value of VC deals recorded on the continent throughout the past eight years, between 2014 and 2021. The annual increase is a positive upward trend, considering the downward funding slope experienced in 2021, which saw a marginal tightening of investor funds due to the economic fallout brought on by the Covid-19 pandemic.
Africa's Private Capital industry continues to display growth as it unlocks potential and innovation in breakthrough companies reinforced by the ingenuity and agility of the entrepreneurs, leaders in business and capital allocators that navigate uncertainty to propel Africa into its bright future.
The report, AVCA said in the statement, provided data and analysis across investment strategies covering venture capital, private equity, infrastructure, private debt, and real estate activity on the continent between 2016 and 2021, even as findings share a comprehensive view of case studies on investments and exits on the continent last year. There is also the distribution and value of deals across sectors, and regions, covering West, Southern, East, North, and Central Africa.
The last two years, the statement continued, have transformed livelihoods, travel, and trade within and beyond the continent. Moreover, the COVID-19 pandemic continues to move market activities across diverse industries, influencing progress and economic growth in an ever-changing world.
According to the IMF's Regional Economic Outlook report, real GDP in Sub-Saharan Africa grew by 3.7% in 2021 and is projected to increase to 3.8% in 2022.
Commenting, the statement quoted Abi Mustapha-Maduakor, Chief Executive Officer at AVCA, as saying "the report highlights how Africa's economy continues to be fertile ground with attractive investment opportunities for investors in search of yields. As innovation across Financials, Technology, Energy, Healthcare enables the pace and scale of pioneering companies – new alliances with local and international investors continue to progress our industry and Africa's growth story.
"We are seeing new opportunities for partnerships with Africa and other regions of the world abound; Africa's Private Capital industry shows no signs of slowing – these alliances propel African businesses and economies from resilience to recovery. The 429 deals reported across the continent in 2021 evidence a 66% increase from 2020, totalling US$7.4bn in value. We are delighted to see the growth in fundraising, volume and value of deals across PE and VC, and we look forward to continuing our role, supporting the industry in a reinvigorated era of growth."