Ahead Planned IPO, NGX Board Woos NNPC, Visits Abuja Headquarters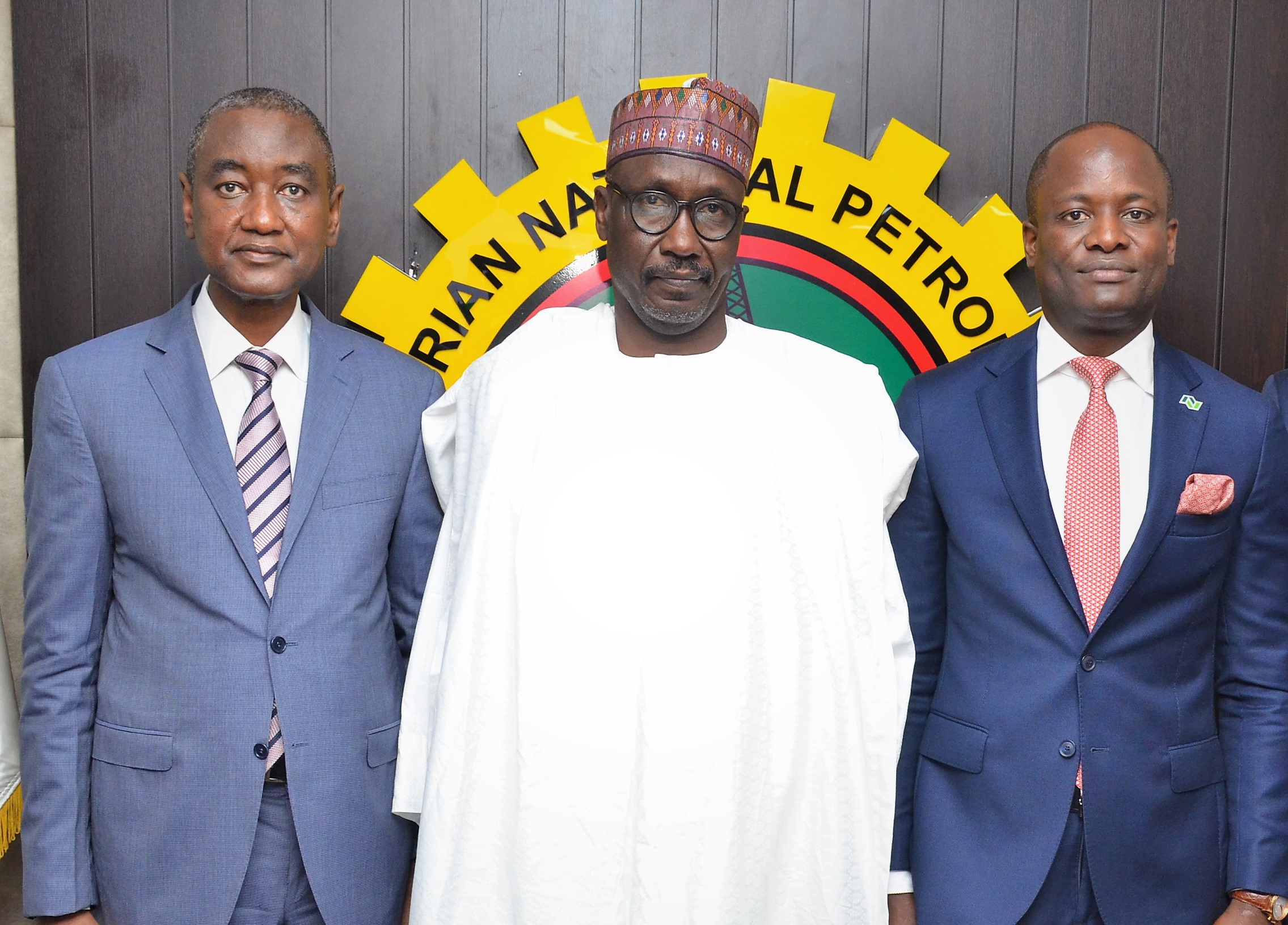 Caption: From left, Chairman, Board of the Nigerian Exchange Limited (NGX), Abubakar Balarabe Mahmoud, SAN; Group Managing Director, Nigerian National Petroleum Corporation (NNPC), Mele Kolo Kyari; and Chief Executive Officer, NGX, Temi Popoola; during a courtesy visit to the corporation on Tuesday, September 7, 2021, in Abuja.
Kyari was reported on Tuesday as telling Bloomberg TV Global Financial News in an interview on Monday that the earliest the corporation could undertake an Initial Public Offering of its shares to investors, in the aftermath of the recently signed Petroleum Industry Act 2021 by 2022, or 2023.
He said the NNPC may not be able to offer its shares to the public earlier due to certain bottlenecks that had lingered over the years.
His words: "We will be in the position to consider any IPO in three years' time; that is the provision of the law.
"But when you want to get ready for IPO, you need to do things differently. You need to get your books correct; you need to recapitalise; you need to shape your portfolio and many more things that you have to do until you get IPO ready.
Before then, and also following the Act, he noted that the NNPC would now be operated in line with the Companies and Allied Matters Act (CAMA).