Equities
Banking, Industrial Goods Rally To Support NSE Rebound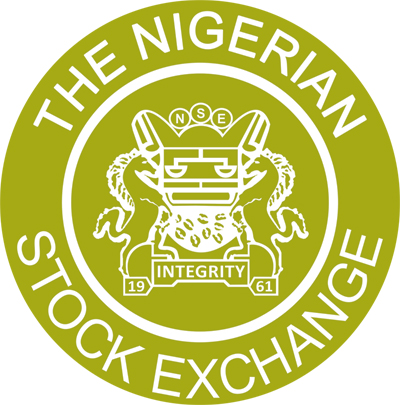 Market Update for June 29
The Nigeria stock market had a very interesting session on Thursday as the recovery momentum gained more ground, rising from the onset with a breakaway gap to the upside, adding to the first trading day of the week rally. It moved above Wednesday's high in a 3-wave rise that saw a peak around closing hour of the trading session to close higher. The index rallied from a 32,657.30 point at the open of the day's trading to finish at 33,269.84, breaking out again the psychological line of 33,000 level on a high volume that signaled another markup by smart traders.
The trading volume index as at yesterday stood at 0.88 on a buying position of 100%, while selling volume was 0% of the total volume traded as the market breadth positive position widened on increasing demand for equities. This also came at a time investors and traders are balancing their trading account for the half year and repositioning for second-half of the year, ahead of the expected earnings season.
The nation's economic recovery effort is waxing stronger still with the enhanced diversification into the agricultural sector, a situation that continues to impact positively on export of agric produces. Specifically, the Federal Government, on Thursday in Lagos, flagged-off the nation's maiden export of of 72 metric tons of Nigeria yam to Europe and US tagged: Nigerian Yam Export Programme at the Lillypond Container Terminal in Lagos. The Federal Government urged Nigerians not to panic, as the country has enough yams for local consumption, adding that the over 30% of yam produced in the Nigeria is being targeted for the programme, especially when neighbouring Ghana, which grows far less yam than Nigeria is targeting US$4bn in exports from the produce. Nigeria, according to the Food and Agricultural Organisation (FAO), accounts for 61% of yam produced in the world, which the government's seeks to make beneficial and profitable.
Stock markets around the world Thursday were mixed as oil price rose to a two-week high following a dip in U.S output as the Dollar nose-dived. Oil is bottoming out at this point at a time global central bankers are stepping up, signaling to the world that emergency level monetary policy will be coming to an end soon. Stocks are sliding lower, bond yields and key commodities moving higher; rates are rising and commodities price looking good, sending a message that the reflation era that Draghi spoke about earlier this week is underway.
Meanwhile, the composite NSE All-Share index gained 612.54 basis points to close at 33,269.84 after opening at 32,657.30 points, representing a 1.88% growth on high volume traded that is higher when compared to previous day's transaction level. Similarly, market capitalisation for the day was up by N211.82bn to close at N11.5tr, from an opening value of N11.29tr, representing 1.88% gain in investor's portfolio.
The upturn in banking stocks, NB and Dangote Cement impacted positively on the All-Share index, raising its year-to-date return to 23.80%. Also, growth in market capitalisation for the same period stood at N2.26tr, representing a 24.04% gain above the year's opening value.
Market breadth for the day remained positive as the number of advancers widened to outweigh decliners in the ratio of 37:14 on high volume of trade to continue the second days rally.
Market activities in terms of volume and value were up by 13.72% and 45.49% respectively to 439.23m shares from previous day's 386.24m worth N4.81bn against the previous day of N3.3bn.
Transactions in the shares of UBA, ACCESS BANK, DIAMOND BANK, ZENITH BANK and TRANSCORP topped the volume chart to close the day's trade.
At the end of trading, PZ topped the advancers' table with its share price gaining 9.90% to close at N22.97each, on market forces ahead of its Q4 numbers. It was followed by Diamond Bank, which closed 8.33% up to close at N1.30 per share, on market forces.
On the flipside, May & Baker led the decliners' log, after dropping 4.88% to close at N4.29 on profit taking, while Livestock followed with 4.76% to close at N1.00 each on profit taking.
TODAY'S OUTLOOK
As the market opens this morning, expect mixed performance due to end of the first half of the year trading account balancing as traders and investors seek to reposition for the second half of year in value stocks ahead Q2 earnings season.
Investors should not panic on the any pullback if they have taken position based on strong numbers and future prospects of any stock.
Again, we advise that investors allow numbers to guide their decisions to reposition for the rest of the year's trading activities, especially now that prices of stocks are looking up ahead of recovering economic fundamentals, if the numbers will support the price reversal or continuation.
It is time to use your technical tools to take decision by knowing the support and resistant level to reposition or exit any position.
Once more, at the risk of repeating oneself, we must reiterate that industry potential is very important when picking a stock, because there are factors that are sector-specific and would naturally impact positively or negatively on companies operating within such an industry, especially now that the economy is recovering. For stocks that should be on your shopping list to buy in this up market or pullback sign up for investdata buy & sell signal setup by calling
08032055467.
NSEASI DAILY TIME FRAME
Attention! Attention!! Attention!!!!!!!!!!
Workshop on COMPREHENSIVE SHORT-TERM TRADING STRATGIES FOR REST OF THE YEAR & BEYOND
Sub Topics:
1. The Toolbox of Successful Traders & Technical Analysts- Mr Meshach Ukpoma, FX Analyst/Trader
2. Outlook and Implications of the 2017 Budget & Petroleum Industry Governance Bill (PIGB) on Nigeria's Stock Market and Economy- Abiola Rasaq, Group Head Investor Relations, UBA
3. A Strategic Outlook; The Fusion of Fundamental & Technical Analysis- Ambrose Omordion, Chief Research Officer Investdata Consulting Ltd
4. Understanding Market Timing to Manage Risk, Using Technical Analysis – Mr. Abdul-Rasheed Momoh, Head, Capital Markets, TRW Stockbrokers Limited
The workshop holds on:
DATE: 15 July 2017
TIME: 9.00am
VENUE: Ostra Hall & Hotel, Behind MKO Abiola Gardens, Opposite NNPC Gas Plant, CBD, Alausa, Ikeja. Lagos.
The fee is N20, 000 per participant. Payment made a week before the date of the event attracts 10% discount. Companies sending more than two representatives would enjoy a 15% discount. Payment should be made into: Zenith Bank; Account Name: InvestData Consulting Limited; Account Number: 1013033032.
For more enquiries about the programme, please call 08032055467, 08179547605, and 08111811223
MR. OMORDION AMBROSE
CHIEF RESEARCH OFFICER
INVESTDATA CONSULTING LIMITED
ambroseconsultants@yahoo.com
TEL:01-4724645, 08028164085