Many high-priced stocks are trading almost 50% above their 2022 opening levels, and in the process supported the lingering bull–market so far seen on the Nigerian Exchange (NGX), despite the current ranging position of its benchmark NGX All-Share index's action arising from profit-taking and price corrections that have pulled back equity prices ahead of the expected half-year numbers.
Meanwhile, the bond and fixed income markets remain the worst investment windows for retail investors, owing the rapid rise in inflation, as the market looks to the release of the Consumer Price Index for the month of June, any moment from now.
That means hardly any asset class has performed well at the moment. Even commodity prices have pulled back in recent weeks, and if anything, that makes the equity space the best game in town right now, especially commodity-backed stocks with products that are inelastic in nature. These companies are such that demand for their products and services remain high, despite the rising prices.
Even with the interest rates and inflation travelling north, concerns over the likelihood of a bigger pullback in other asset classes make the real estate-related business stand out for now.
Traders should, therefore, look for cash-generating strategies right now by targeting stocks with rising earnings, prices, and transaction volume, as they offer increasing volatility that creates opportunities to buy low and sell high without completely exiting the market before its next turnaround.
Below are the stocks chart.
NGXASI: Opening chart
MTNN
AIRTEL AFRICA
DANGOTE CLEMENT
BUA CEMENT
SEPLAT ENERGY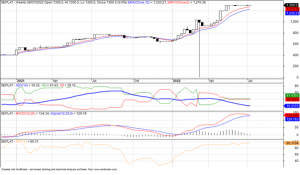 NESTLE Nigeria
PRESCO
OKOMU OIL PALM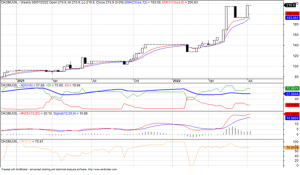 TOTAL ENERGIES