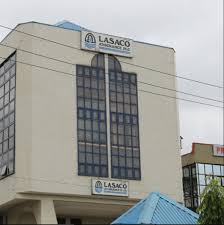 Lasaco Assurance Plc, on Wednesday became one of the few listed companies that filed their first quarter score-card before the April 30 regulatory deadline, showing that the gains from premium earned, fees, commission income, investment income and other income, were wiped off by a rise in underwriting expenses, other operating and administrative expenses and provision for tax.
The company only managed to close the period with net profit limping by N6.295m or 5.42%, compared to the N685.22m or 51.9% growth in gross insurance premium earned for the period from N1.32bn in the 2016 first quarter to N2.0bn this year.
Gross premium income stood at N3.032bn from N2.755bn in the corresponding period of 2016, boosted by income from oil and gas insurance underwriting which rose to N1.694bn, compared to the previous N1.559bn; followed by group life business, which fetched N626.72m, up from N559.293m; while general accident yielded N317.237m from N308.348m.
Reinsurance expenses dropped to N614.715m from N734.091m, resulting in net insurance premium earned of about N1.39bn, up by N804.596m or 137.31%.
Fees and commission income stood at N357.484m, up from N203.764m in 2016; lifting net underwriting income by N958.316m or 121.34% from N789.72m in the corresponding first quarter of 2016 to N1.748bn.
Net claims paid rose to N1.142bn from N317.937m, representing an increase of about N824.961m or 259.47%; underwriting expenses rose to N358.331m from N113.591m, a difference of about N244.74m or 215.45%.
Underwriting profit however fell by N111.385m or 31.09% to N246.807m, from the N358.192m reported in the corresponding period of last year.
Investment income however raised the profit level to N161.771m, up by N98.366m or 155.13% from the previous N63.405m; investment contracts rose to N5.145m from N2.156m; other income soared to N211.894m from N2.057m.
Other operating and administrative expenses jumped N462.682m from N291.148m; leaving to profit before tax of N162.935m from N134.662m, an increase of about N28.273m or 20.99%. Tax expense rose to N40.668m from N18.69m, leaving profit after tax at N122.267m, up from N115.972m, translating to Earnings Per Share of two kobo, same as previous year, while Net Assets Per Share remained unchanged at 107 kobo.