GTBank: Who Succeeds Segun Agbaje Ahead Of June 2021 Retirement?
Whether the directors admit it or not, one key issue agitating the minds of staff, shareholders, and the broader stakeholders including the regulators, of Lagos, Nigeria-headquartered Guaranty Trust Bank Plc, is who succeeds Olusegun Agbaje, Group Managing Director and Chief Executive and co-founder.
Agbaje is in the final months of his 10-year statutory maximum tenure in the saddle of what has become a glowing example of the Nigerian spirit of enterprise and ability to nurture a dream into outstanding success.
Of course, for the Coronavirus pandemic that denied many shareholders an opportunity to gather for the annual general meeting, it could have been raised as a cause for concern, since the board had failed to put in place a clearly discernible succession plan as expected over the past few years.
Agbaje, the last of the trio founding executive management team that also comprised Fola Adeola and Tayo Aderinokun, is scheduled to relinquish his office on June 22 next year officially, having replaced Tayo Aderinokun, first in an acting capacity in April, when his predecessor now late, commenced medical leave from which he never returned. Aderinokun passed on the following month, with Agbaje, himself the son of the first generation of Nigerian bank managers- Chief Julius Kosebinu Agbaje, who was then Deputy Managing Director, becoming the substantive Chief Executive Officer.
Agbaje, in line with Good Corporate Governance best practice as set by the Central Bank of Nigeria (CBN) under Lamido Sanusi for bank CEOs, must take the exit door after 10 years in the saddle. This is part of ensuring that nobody perpetuates him/herself on any bank, given the sensitive nature of the industry, especially with depositors' funds involved.
The chartered accountant turned banker is expected to proceed on a three-month terminal leave, which is happening in the 30th year of the bank opening for business 1991, when a crop of young promising bankers, including himself, obtained a banking licence, which was like approval for a voyage to the moon in those days.
Appointment Dates Of Bank MD/CEOs On Nigerian Stock Exchange
NAME
MD/CEO
RESUMPTION DATE
Access Bank Plc
Hubert Wigwe
Jan. 1, 2014
Ecobank Nigeria
Patrick Akinruntan
July 19, 2018
FCMB Bank
Adam Nuru
March 2017
Fidelity Bank*
Nnamdi Okonkwo
Jan. 2014-Dec. 31, 2020
First Bank of Nigeria
Dr. Suleiman Adeduntan
Jan. 2016
Guaranty Trust Bank
Olusegun Agbaje
June 22, 2011
Stanbic IBTC Bank
Wole Adeniyi
June 2020
Sterling Bank
Abubakar Suleiman
April 2018
UBA Plc
Kennedy Uzoka
August 1, 2016
Union Bank of Nig
Emeka Emuwa
Nov. 2012
Unity Bank
Oluwatoyin Somefun
Aug 11, 2015
Wema Bank Plc
Ademola Adebise
Oct. 1, 2018
Zenith Bank Plc
Ebenezer Onyeagwu
June 1, 2019
·The bank's board has appointed Nneka Onyeali-Ikpe as replacement from Jan. 2021
But unlike Zenith Bank and Access Bank Plc, two other keen competitors for the top spot on every parameter, guessing a likely successor of Agbaje in GTBank is no 50-50 game.
Reason? The other two have a discernible succession plan, with the existence of Deputy Managing Directors, and in the case of Zenith Bank, two persons co-occupying the position. That means, when the time comes, the battle for who replaces Herbert Wigwe at Access Bank is clear; while that for Ebenezer Onyeagwu is narrowed to the duo of DMDs, in the absence of any unforeseen circumstance.
In the case of Agbaje, it is likely, going by snippets in the media, that the board has started the process of appointing a successor and would notify the Nigerian Stock Exchange (NSE), before he goes on the statutory three-month terminal leave sometime in March 2021. In response to an enquiry by Investdata News, the exchange on Monday said it only requires issuers (listed companies) to inform it of "any changes to its management structure immediately such changes are approved by the board," suggesting that no particular time frame is set for when such notification must be submitted. Some companies have however imbibed the minimum six-month best practice period as seen during the change of baton at Seplat Petroleum Development Company. Seplat, with a dual listing on the London Stock Exchange on which GTBank listed its Global Depository Receipt (GDR), announced the exit of Austin Avuru its CEO on November 18, 2019, on the NSE, almost eight and a half months before the July 31 effective date. Roger Brown, his successor, and former Chief Financial Officer resumed office on August 1, 2020, enough time to conclude all handing over formalities.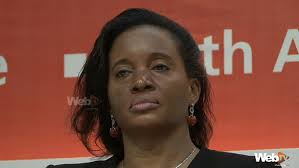 However, deciphering who replaces the outgoing GMD may not have been much of a challenge for the board, if Cathy Echeozor had not retired, according to a notice to the NSE by the bank's board on March 17, 2017, almost six years after being appointed DMD in October 2011.
She had joined the bank in 1993 and was raised to the status of Executive Director and Head of the bank's Institutional Banking Division in March 2005, before becoming DMD, replacing Agbaji, who himself held the position from 2002 to 2011. Before then, he had been Executive Director since 2000.
Prior to then, Agbaje practiced as an auditor with the firm of Ernst & Young LLP in the United States from 1988 to 1990.
Pool of Likely Successors
It not expected and indeed unlikely that a bank like GT that has always insisted on not diluting its corporate culture, as seen in the decision not to participate in the Central Bank of Nigeria (CBN) promoted mergers and acquisitions or purchase and assumption, as part of the 18-month banking sector consolidation midwifed by Prof. Chukwuma Soludo, would source for a successor to its CEO from outside.
That is why the search would be restricted to any of the existing five executive directors, namely: Ademola Odeyemi, Haruna Musa, Mobolaji Jubril Lawal, Miriam Chidiebele Olusanya, and Babajide Okuntola.
Odeyemi, Chartered Accountant (Fellow), a graduate member of the Chartered Institute of Stockbrokers of Nigeria, and a member of the Chartered Institute of Taxation of Nigeria joined the bank in 1997. He has been ED/Head, International Banking, and handling the Strategy and Group Coordination of the bank's subsidiaries since April 2013. He had joined the board two years earlier on October 19. Incidentally, he is the last of the three EDs appointed on the same day as was Echeozo was named DMD. Others were Wale Oyedeji, former Managing Director of GTBank (U.K) Ltd.; and Mrs. Tola Omotola, Company Secretary and Legal Adviser. He joined GTBank in 1997, but left in 2002, and returned a year later.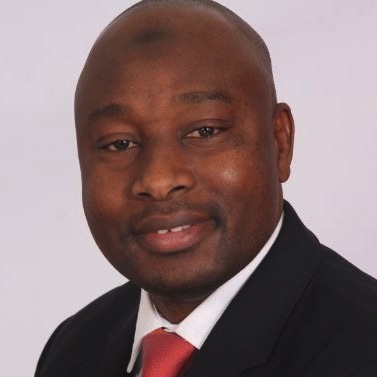 On his part, Musa was appointed ED/Divisional Head North East & Abuja Public Sector in October 2015, 14 years after joining the bank, from his position of GM and Head, North-East Division of the bank. He also left the bank briefly in 2008, but in pursuit of a Masters Degree in Finance and Management at the Canfield University, United Kingdom, returning in 2009.
Olusanya, the only lady in the mix, is Group Treasurer and Head, Wholesale Banking Division. A graduate of pharmacy, she joined GTBank as an Executive Trainee in 1998 and rose through the ranks to become a General Manager, a position she held until her appointment as ED on August 10, 2018, a situation which puts her in the race for the top spot.
Okuntola has been ED, Financial Technology since December 2018, was before then Divisional Head, oil and gas from May to December 2018; Head, Upstream oil and gas, January 2016 to May, 2018, overseeing all of the bank's upstream oil and gas portfolios. He became Head, Marginal Fields & Independents between January 2009 and December 2016. He joined GTBank in 2004 as a Financial Control Analyst.
Lawal, appointed ED/Head, Digital Banking in March 2017, was previously the General Manager/Head, Digital Banking Division, joined GTBank in 1992 also as an Executive Trainee and rose through the ranks to become a General Manager, a position he held until his appointment as Executive Director. He was Group Head, Investment Banking and Corporate Finance.
It is important to note that all the EDs have spent at least 20 years in the bank, thereby reassuring of their cultural integration and alignment.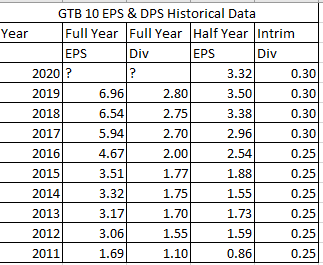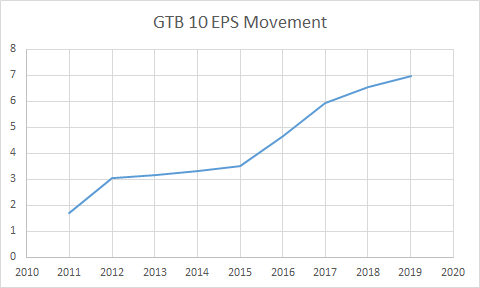 Strategic Direction As Determinant
What may also be a determining factor of who would eventually emerge from the quintet could be what the board sees as the strategic direction of the bank over the next five or 10 years. This is important, especially with competition for balance sheet size, top and bottom-line, moving to a whole new level.
What is sure is that with the original management team out of the board, the long-term survival and competitiveness in an industry that has thrown up new champions like Access Bank, in addition to the established archrival like Zenith Bank. Access Bank has grown from a small-sized bank that not many gave a fighting chance among a crowd of 104 players in 2002, becoming a behemoth in 2020 ranking number three in loan book size through a combination of organic and inorganic growth strategies.
Bottom Lines
The choice the board makes in who becomes Agbaje's successor, may determine, to a great extent, what becomes of GTBank over the next 10, 15, 20, 25 and, indeed, 30 years, and many more years to come, if all things ever remain equal.
But Nigerians are reassured of the long-term sustainability of the bank with such global example as Steve Wozniak's success with sustaining Apple's dominance, but not also unaware of how English super football club, Machester United, has had to struggle after the retirement of its long time, "indispensable Coach, Sir Alex Ferguson.
Nonetheless, the succession of Agbaje has become so important, because unlike the past two successions, where there were clarity on the succession planning, particularly with the institutionalised appointment of the "heir' to the throne as Deputy CEO.
Also important is the fact that unlike in the past, the choice of successor is key to ensuring confidence for customers, investors (shareholders and debt stockholders), regulators, and broader stakeholders.
This research/investigation/story was supported by the US Embassy via the ATUPA fellowship by Civic Hive.