Volatility continued on the Nigerian Exchange last week amid anxiety over the ongoing general elections which began on February 25 with the Presidential and National Assembly polls, and earnings season, with all eyes on dividend announcement. It is time for tactical investing and trading, as it allows market players to focus only on stocks that are rising, while avoiding those looking southwards.
This strategy can lead to higher returns and lower risks, as traders take advantage of market volatility. Instead of riding out market fluctuations, investors can avoid the falling prices altogether and limit their loss by using stop-loss and other technical tools to manage risk at any market situation to protect your investable capital.
The market in recent months has maintained an uptrend, especially year-to-date on the strength of price appreciation by high cap stocks and impressive earnings and corporate actions which pushed some stocks to their 52-week high, ahead of the inflow of more 2022 audited financials in the new month of March.
What most investors do not realize is how strong the correlation is between most stocks, sectors, and indexes. It does not matter which group or type of stock an investor holds in their portfolio. The bottom line is that when the stock market falls, almost all stocks fall. The main difference is that some fall more than others. Meaning that investors who spread their money out over several sectors thinking they are diversified and more protected, could not be further from the truth.
In fact, playing in specific sectors can increase one's risk, because sectors are smaller segments of the whole market and thus can rise and fall faster than the composite index. To manage your trading and investing risk. Let the charts and price actions below guide you in this new week and earnings reporting season.
NGXASI Weekly Chart (Opening chart)
NGXBNK

NGXINS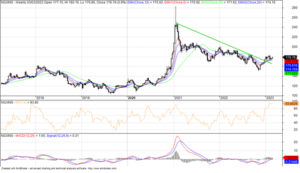 NGXCONS

NGXOIL/GAS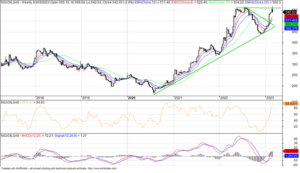 NGXINDUSTR

NGX30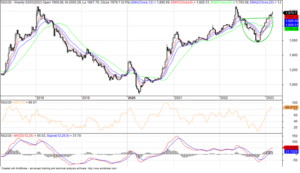 ZENITH BANK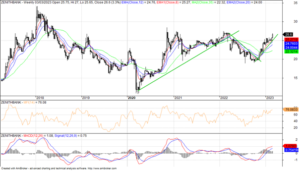 GTCO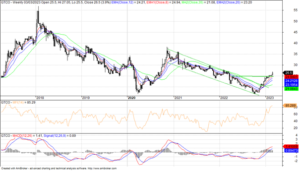 CONOIL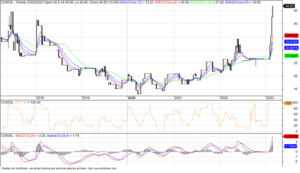 MRS OIL

FCMB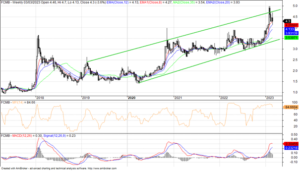 ETERNA

FBNH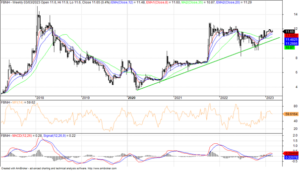 STANBIC IBTC