News
Lockdown: Nigeria's Leasing Industry Records Slowest Growth In 11 Years

Nigeria's leasing industry suffered heavily from the lockdown imposed last year to curtail the spread of the novel coronavirus pandemic that caused serious health and economic disruptions across the globe. This was made worse by the delayed rental payment, slow business activities; increased cost of assets and operations etc. impacted on new lease origination during the year.
According to a report of the Equipment Leasing Association of Nigeria (ELAN), released on Wednesday, the industry recorded a marginal 4.3% growth at N2.01tr in 2020, the slowest in 11 years, compared to 14.5% and 16.3% growth in 2019 and the prior year. In 2019, the industry recorded N1.91tr lease volume.
The oil and gas sector took the lead, accounting for N602bn, representing 29% of total lease volume; followed by Transportation & Logistics, with N490bn, or 25%; and manufacturing, N279bn, or 12.5%. Others like healthcare and education accounted for N185bn, or 17%; while agriculture, telecommunications, and government, recorded considerable growth, the report added.
"Finance lease maintained its position at 60% of total leases with operating lease increasing its market share in recent times due to market dictates arising from the preference of corporate bodies to focus more on their core activities, while outsourcing other operational functions such as transportation and other logistics services. Operating lease is equally increasingly becoming a risk mitigant and niche market for several lessors in the industry," ELAN stressed.
In terms of assets categorisation, vehicle constituted about 55% of the leased assets, including trucks for haulage; buses for inter-state commercial transportation and staff shuttle, which have been major attraction in recent times.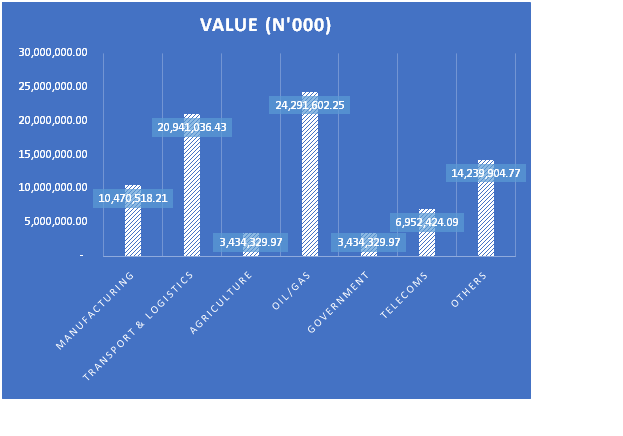 The report expressed optimism that the nation's equipment leasing industry will continue to grow due majorly to the need to re-inflate the economy, which requires enormous capital, besides the increasing cost of assets that has further made leasing more relevant as an alternative, especially for Micro, Small and Medium-scale Enterprises (MSMEs).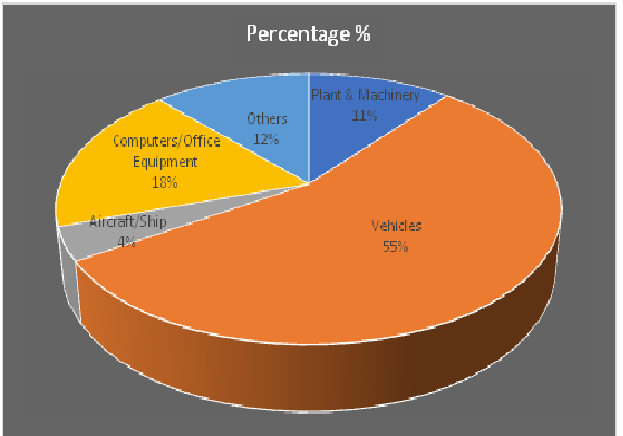 The report also challenged government as a major stakeholder in this regard, to do more for the industry, like creating a more favourable operating environment for the players by inaugurating the Equipment Leasing Registration Authority. This, it stressed, will further give boost the Equipment Leasing Act 2015, and the channeling of some of its intervention funds through leasing, to address the funding challenge.
These, it continued, "will further position the industry, to continue to contribute more to the development of our economy."