The first half of the 2023 took many market players by surprise, as stocks posted great gains in the period, especially in the month of June, following the policy statements of President Bola Tinubu on his handover speech which triggered the ongoing positive sentiment in the midst of economic and financial sector reforms that supported equity prices. The gain was despite the rising inflation and Monetary Policy Rate, sustained insecurity and the ongoing post-election litigations across the country.
As we move into the second half of 2023, it is an opportune time to evaluate the trading landscape, even as Q3 and Q4 present unique opportunities to maximize trading gains due to several factors.
Historical market patterns show that certain sectors often perform well in Q3 and Q4. Retail stocks typically rally in Q4 due to the holiday shopping season. Similarly, banking stocks often gain momentum with improving earnings that support higher payout.
Incidentally, these quarters are packed with earnings reports, and as companies release their Q2 and Q3 earnings, it provides an opportunity to trade based on these financials. Positive earnings surprises can lead to significant upward price movements. In Q4, many investors re-balance their portfolios, creating increased volatility and opportunities for tactical traders. In addition, the phenomenon known as the 'Santa Claus Rally' often sees markets trend upwards in the last week of December, providing potential short-term trading opportunities.
Major economic indicators released in these quarters, like GDP growth rate, inflation, and unemployment data, can significantly impact the market. Traders can leverage these data points to make informed trading decisions. Trading in Q3 and Q4 of 2023 offers a host of opportunities, thanks to recurring seasonal trends, an influx of earnings reports, year-end market behaviour, and crucial macro-economic data. Traders willing to do their homework and stay on top of market trends and economic indicators can potentially achieve substantial gains during this period, just as charts and price actions below should guide market players in the new month.
NGXASI Monthly Chart (Opening chart)
NGX BANKING

NGX INSURANCE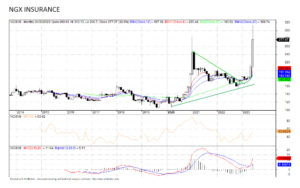 NGX OIL/GAS

NGX CONSUMER GOODS

NGX INDUSTRIAL GOODS

NGX 30

GTCO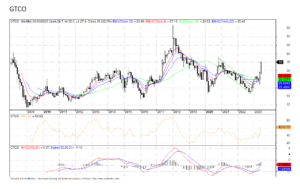 ZENITH BANK

FBNH

PZ Cussons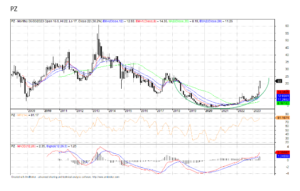 CHAMS

NGX 50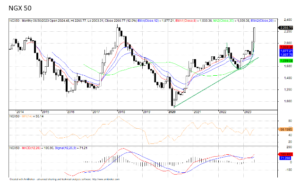 NGX PREMIUM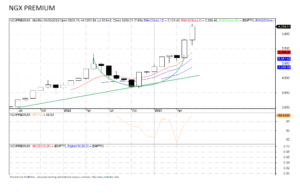 NGX MAINBOARD

NGX PENSION