In any market condition or cycle, stock prices move in waves and patterns. As such, before you take any trading position, it is very important that you know the general market direction. That is the purpose of looking, or reading a chart, because the price actions help you to know when to buy or sell.
Trend analysis with application of technical indicators and tools with high probability of forecasting the future are used by Fund and Portfolio Managers when buying and selling, especially as the market has changed trend in the midst of negative macroeconomic data and low liquidity.
Market players should trade with caution and understand the sentiments in the market.
Below are stocks to watch:
NGXASI Weekly Chart Position (opening chart)
GTCO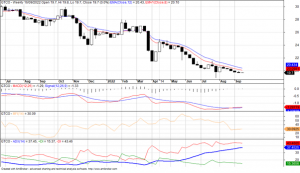 ZENITH B ANK
CADBURY
VITAFOAM
WEMA BANK
NEM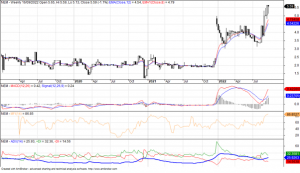 NPF MICROFINANCE
NAHCO
ACADEMY PRESS