The NGX index action continues to trend up and breakout the resistance level of 50,000 mark after testing 50,056.30 on an above average traded volume, positive sentiments and breadth, while economic and corporate numbers released recently offer market players an insight into developments in the economy and, particularly, the banking sector. One signal of the economic wellbeing of the nation is the Purchasing Managers' Index released for the month of August that reflected a slowdown to 52.3 points, from the 53.2 points reported in the previous month, added to the earnings reports from Zenith Bank, Stanbic IBTC and Fidelity Bank that were impressive, supporting market momentum in the midst pf low liquidity.
Whether an individual stocks or an index, my answer to questions as to what investors should be buying at a time like this is always based on price action and money flow direction. We only want to hold stocks that are increasing, or at least maintaining their value, while avoiding equities with declining prices.
The toolset to evaluate price action is technical analysis.  The contemporary technical analysis that works in the changing high volatile market.
NGXASI (Opening Chart)
FIDELITY BANK
ACCESSCORP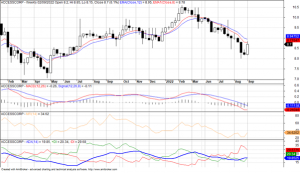 MTNN
GTCO
ETERNA
PZ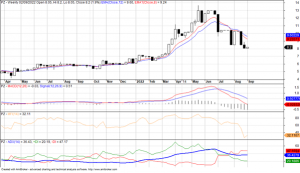 ZENITH BANK
UBA
STANBIC IBTC
NEM INSURANCE
FIDSON
LIVESTOCK FEEDS