Equities
Nigeria's All Share Offers Africa's Best Returns On Positive Data, News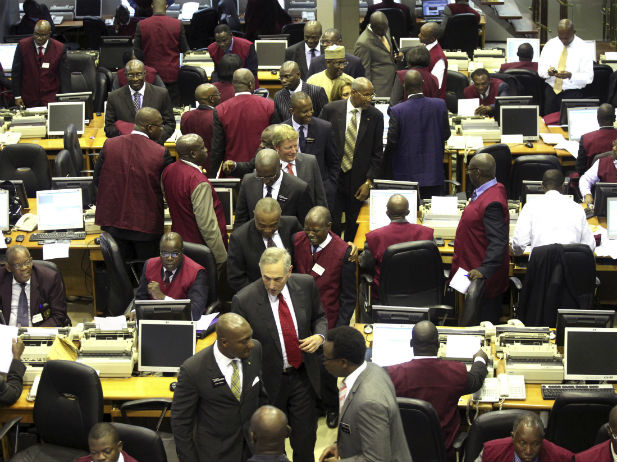 Market Update for June 20
Trading on the floor of the Nigeria Stock Exchange (NSE) had a very difficult session in the early hours of trading on Tuesday gapping down to 33,689.78 as it opened, coming below the 34,000 psychological line it crossed recently. It thereafter tried to bounce back during the intraday movement as market operators looked to the planned MSCI Frontier Index reclassification of Nigeria to 'Standalone' status. The decision has finally been delayed till November by which time it would become clear if the Central Bank of Nigeria (CBN) can sustain its recently introduced import and export Fx window. At the last hour of the trading session the indicators rebounded to close higher with help from the exchange's most capitalized stock as well as other stocks in the consumer and construction sectors moving up.
Meanwhile, stock markets around the world were mixed to close higher as the U.S Dollar appreciated, despite the continued decline in oil price over the fear of oversupply, even as the Organisation of Petroleum Exporting Countries (OPEC) are yet to make any move to check the impending glut, or comment on the situation. Also, there is the fear of inflation and instability in the U.S economy as the Fed plans to hike rates again before the year end, despite justifying its decisions on economic data and labour market reports.
Meanwhile, the benchmark NSE All Share Index gained 240.50 basis points to close at 34,370.60 after opening at 34,135.10 points, representing a 0.71% growth on above recent market average volume traded. It was however lower when compared to previous day's transaction level. Similarly, market capitalisation for the day rose by N83.94bn to close at N11.89tr from an opening value of N11.80 trillion, representing a 0.71 % value gain in investors' positions.
The upturn recorded was driven by price gain by high cap stocks that impacted positively on the All-Share index's year-to-date return to 27.91%, making it the best on returns on investment, behind Zimbabwe Stock Exchange industrial index, which notched 32.01% YTD; while Mauritania's SE all share returned 17.41%; among others. Also, growth in market capitalisation for the same period stood at N2.64tr, representing a 28.55% appreciation above the year's opening value.
Market breadth for the day was negative as the number of decliners outnumbered advancers in the ratio of 27:25 on high volume of trade to continue the five straight days of up market.
Market transactions in terms of volume and value were down by 18.70% and 25.70% respectively to 392.27m shares from previous day's 482.52m, and N4.22bn from previous day value of N5.68bn. Activities in the shares of ZENITH BANK, SKYE BANK, ACCESS BANK, UBA and TRANSCORP topped the volume chart to close the day's trade.
At the end of trading, May & Baker topped the advancers' log with its share price gaining 10.18% to close at N5.52 each bringing the company year to date gain to 597% to top the general market. It was followed by Julius Berger 10.15% gain to close at N43.85 per share, on expectation that its recent partnership with Petralon Energy, a player in the Nigerian upstream oil industry would significantly boost its returns on investment in the medium to long-term.
On the flip side, Jaiz Bank led the decliners' log, dropping 5.88% to close at N0.80 on market forces, while Forte Oil followed with 5.25% to close at N50.04 each on profit taking and fear of dilution of the proposed fund raising.
TODAY'S OUTLOOK
As the market opens this morning, expect mixed action of profit taking and MSCI decision to downgrade Nigeria to 'standalone' as repositioning in value stocks continue. Investors should not panic on pullbacks if they have taken position based on strong numbers and future prospects of any stock.
Again, we advise that investors allow numbers to guide their decisions to reposition for the rest of the year's trading activities, especially now that prices of stocks are looking up ahead of recovery economic fundamentals, if the numbers will support the price reversal or continuation.
It is time to use your technical tools to take decision by knowing the support and resistant level to reposition or exit any position.
Once more, at the risk of repeating oneself, we must reiterate that industry potential is very important when picking a stock, because there are factors that are sector-specific and would naturally impact positively or negatively on companies operating within such an industry, especially now that the economy is recovering. For stocks that should be on your shopping list to buy in this up market or pullback sign up for investdata buy & sell signal setup by calling 08032055467.
Attention! Attention!! Attention!!!!!!!!!!
Workshop on COMPREHENSIVE SHORT-TERM TRADING STRATGIES FOR REST OF THE YEAR & BEYOND
Sub Topics:
1. The Toolbox of Successful Traders & Technical Analysts- Mr Meshach Ukpoma, FX Analyst/Trader
2. Outlook and Implications of the 2017 Budget & Petroleum Industry Governance Bill (PIGB) on Nigeria's Stock Market and Economy- Abiola Rasaq, Group Head Investor Relations, UBA
3. A Strategic Outlook; The Fusion of Fundamental & Technical Analysis- Ambrose Omordion, Chief Research Officer Investdata Consulting Ltd
4. Understanding Market Timing to Manage Risk, Using Technical Analysis – Mr. Abdul-Rasheed Momoh, Head, Capital Markets, TRW Stockbrokers Limited
The workshop holds on:
DATE: 15 July 2017
TIME: 9.00am
VENUE: Ostra Hall & Hotel, Behind MKO Abiola Gardens, Opposite NNPC Gas Plant, CBD, Alausa, Ikeja. Lagos.
The fee is N20, 000 per participant. Payment made a week before the date of the event attracts 10% discount. Companies sending more than two representatives would enjoy a 15% discount. Payment should be made into: Zenith Bank; Account Name: InvestData Consulting Limited; Account Number: 1013033032.
For more enquiries about the programme, please call 08032055467, 08179547605, and 08111811223
MR. OMORDION AMBROSE
CHIEF RESEARCH OFFICER
INVESTDATA CONSULTING LIMITED
ambroseconsultants@yahoo.com
TEL:01-4724645, 08028164085