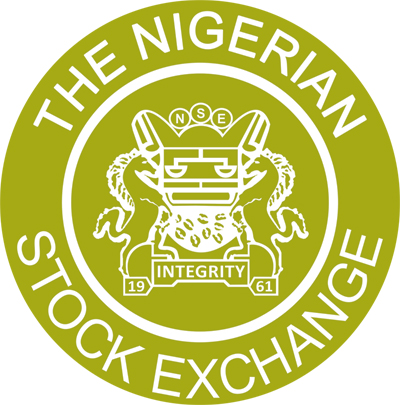 Market Update for May 18
The prevailing low valuation in Nigerian banking stocks traded on the Nigerian Stock Exchange (NSE) and the expectation of improved 2017 numbers from the sector as revealed by the Q1 earnings reports had kept investors glued to the industry as interim dividend. Watch out for interim better dividends from banking stocks, just as Total Nigeria in the petroleum marketing. The rebound in crude oil price is likely to impact the bottom-line of Oando and Seplat Petroleum Development Company, two companies that are into crude exploration and export.
Meanwhile, at the end of Thursday's trading session, the composite All-Share index gained 201.19 basis points to close at 28,101.63 points, from an opening figure of 27,900.44points, representing a 0.72% growth on above average traded volume of the market which was still lower, when compared to previous day's volume of transaction, returning the ASI to 28,000 psychological line. In the same direction, market capitalisation for the day was up by N70.31bn to close at N9.71trillion from an opening value of N9.64tr, also representing a 0.72% growth in investors' portfolio.
The upturn in the share price of Oando, UBA, Zenith Bank, Guaranty Trust Bank, Total, Seplat, Nestle, Lafarge Africa and FBNH impacted the All-Share index, to further push year-to-date gain position to 4.57%, while market capitalisation for same period stood at N467.97 billion, representing 5.06% above the year's opening value.
Market breadth for the day remained positive as the number of advancers outnumbered decliners in the ratio of 22:15 on a high volume of trade that continue the three day bull run.
Market activities for the day were mixed as volume dropped marginally by 4.93% to 353.14m shares from previous day's 371.46m shares, while value went up significantly to N9.16bn from the previous day's N3.46bn.
Transactions in the shares of ZENITH BANK, FBNH, UBA, DIAMOND BANK and TRANSCORP topped the activity chart as most traded equities by volume.
The benchmark index and all sectoral indices closed higher, except the NSE Consumers goods and NSE Lotus that suffered a decline, while NSE Asem closed flat.
At the end of the day, Oando again topped the advancers' table, with its share price notching 9.59% to close at N9.37 purely on the interplay of market forces on the back of its planned acquisition of the Port Harcourt Refinery, thereby enhancing revenue and profit. It was followed by Nahco with 8.42% to close at N3.09per share on market forces.
On the flipside, Mobil oil led the decliners' table, losing 5.00 % to close at N315.49 on profit taking; followed by Trans-Nationwide Express with a 4.88% price decline to close at N0.78 each on market forces.
As market opens this morning, expect mixed action of profit taking and repositioning in value stocks to continue. That means investors should not panic if they take position based on strong numbers and future prospects of any stock.
Again, we advise that investors allow numbers to guide their decisions to reposition for the rest of the year's trading, especially now that prices of stocks are oscillating, if the numbers will support the price reversal.
It is time to use your technical tools to take decision by knowing the support and resistant level to reposition or exit any position.
Once more at the risk of repeating oneself, we must reiterate that industry potential is very important when picking a stock, because there are factors that are sector-specific and would naturally impact positively or negatively on companies operating within such an industry especially now that the economy is recovery.
Invest wisely and sign up for investdata buy & sell signal setup.
MR. OMORDION AMBROSE
CHIEF OPERATING OFFICER
INVESTDATA CONSULTING LIMITED
TEL:01-4724645,08028164085,07028061501