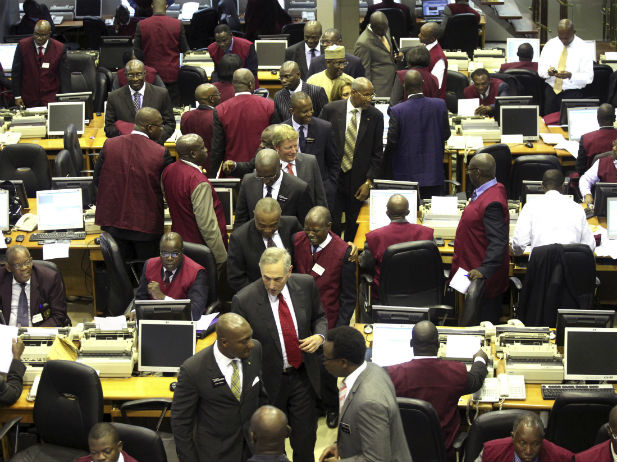 Market Update for April 26,
The stock market indices in the early hours of Wednesday's trading was in the green as investors continued to reposition their portfolios along the line of positive numbers released so far and the anticipated earnings reports that are likely to beat expectations. But the mixed performance recorded by companies that posted their scorecards during the day's trading session triggered profit booking in some equities as Dangote Cement suffered a loss, weighing down the index, owing to the fact that its capitalization is about a third of the overall market value. The first quarter result from Guaranty Trust Bank, Fidelity Bank and Livestock Feeds beat market forecast, meaning the possibility of price rally in the short term is possible as the market opens on Thursday.
As the number of companies releasing their Q1 financials increase as more seek to beat the Friday regulatory deadline, we expect more earnings reports Thursday, and if the numbers come with surprises we see a retracement up to reflect positive sentiments.
The sentiment crisis in the international markets continued with the unstable global economy and markets with political risk that is ahead of the UK election, coupled with the unstable price of oil which remains in the south direction. There is also the factor of U.S President Donald Trump's unveiling of his promised tax plan.
Also, investors are awaiting the outcome of the European Central Bank meeting, especially whether there will be change in monetary policy decision.
Meanwhile, the composite NSE All-Share index shed 197.93 basis points to close at 25,620.94 points, from an opening figure of 25,818.87 points, representing a 0.78% decline on a high volume traded when compared to previous day's volume. Similarly, market capitalisation for the day lost N68.48bn, closing at N8.87tr from an opening value of N8.93tr, representing 0.78% depreciation in investors' portfolio.
The downturn recorded in the shares of Dangote Cement, Presco, UACN, Beta Glass and Diamond Bank impacted the All Share index to increase year-to-date negative position to 4.66%, while market capitalisation adjusted to N381.63bn, representing 4.13% loss YTD, from the year's opening value.
Market breadth for the day kept the positive trend to remain strong as the number of advancers outweighed decliners in the ratio of 24:10 to halt the bull transition.
Market activity in volume and value were up by 100.68% and 83.65% respectively to 255.73m shares from previous day's 127.43m shares, valued N1.67bn from previous day's N909.33m.
The NSE All-Share index and all sectoral indices were mixed to close the day's trading session.
During the day's trading, 10 companies released their quarterly earnings reports including, Total Nigeria, Guaranty Trust Bank, Fidelity Bank, NEM Insurance, Guinness Nigeria, Livestock Feeds, Lasaco Assurance, UACN Property, as well as Paint and Coatings.
As market opens this morning, we advise that investors allow numbers to guide their decisions to reposition for the rest of the year trading as the first quarter earnings reporting season is ongoing despite the few days to submission deadline. Industry potential is very important when picking a particular company, because there are things that are sector-wide and would naturally impact positively or negatively on companies operating within such an industry.
Technically, the market pullback yesterday on a high volume but market breadth remained positive and strong. Meanwhile, volume index was 1.06 that revealed negative sentiment of buying position of 3% while sell volume was 97%. MACD still bullish as at Wednesday but combine your technical with fundamental to position.