Okomu Oil Nets N9.498bn Q1 Profit, Despite 139.63% Tax Expense Growth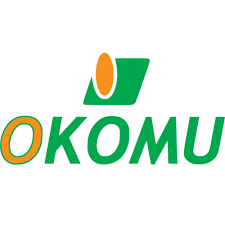 Okomu Oil Palm Plc had a superb start of a new financial year, after its score-card for the first quarter ended March 31, 2022, showed robust growth in turnover and profit, despite the 139.63% increase in tax expense for the period, helped by an improvement in finance income, following which earnings per share rose a few points shy of N10, almost double the N5.53 each reported in the previous Q1.
According to the result presented to the Nigerian Exchange Limited, turnover for the period under review improved by N7.931bn or 63.18% from N12.554bn to N20.485bn; the lion's share of which was the N18.875bn received in local sales, up from N11.332bn; while export sales contributed just N1.61bn, up from N1.221bn. Cost of sales jumped by N2.414bn to N2.892bn from N478.906m, with oil palm accounting for N2.008bn, from N432.299m; and rubber, N884.092m, against N46.607m; resulting in gross profit of N17.592bn, compared to the previous N12.075bn.
Finance income grew from N1.411bn to N3.877bn after the company recorded an exchange gain of N2.597bn, from zero in the prior first quarter; while interest on fixed deposit accounts and others dropped from N1.411bn to N1.28bn. finance cost rose from N23.655m to N134.903m, lifted by the N134.554m interest on long term loans, up from N20.454m; as exchange loss dropped significantly from N3.201bn to N349m.
Net operating expenses dropped from N5.082bn to N3.891bn; bringing profit from continuing operations before tax changes in fair value to N13.701bn from N6.992bn.
Tax expense for the period jumped by N2.372bn or 139.64% from N1.699bn to N4.072bn resulted in the profit on continued operation after tax of N9.498bn, compared to the previous N5.271bn, or earnings per share of N9.96, up from N5.53 each.