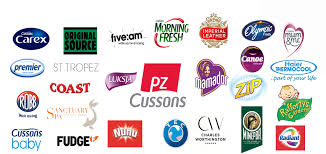 Directors of Anglo-Greek household, body care and food conglomerate, on Friday presented its unaudited result for the third quarter ended February 28, 2017, showing that it is gradually recovering from the impact of its N6.1bn loss in the first quarter of current financial year, with sales revenue and profit coming significantly stronger than in the two previous quarterly figures. The performance has therefore rekindled hope that the directors could recommend a dividend at the end of the fourth quarter ended May 31, 2017.
According to the result presented to the Nigerian Stock Exchange (NSE), PZ Cussons' turnover for the nine-month period rose 12.82% to N57.149bn from N50.656bn in the corresponding period of 2016. Operations in the third quarter alone contributed N23.847bn or 41.72%, as against the previous N20.037bn.
Operating profit rose 189.81% up to N8.162bn, as against the N2.816bn reported in the preceding nine-month period, helped also by the N3.816bn from activities that occurred between December and February, which was double the N1.494bn in the same period of last year.
Profit before tax for the nine-month period rose to N2.354bn from N2.139bn, a 10.05% improvement from N2.139bn, with third quarter PBT of N2.78bn helping to move the figures from negative N2.431bn it was plunged in the first quarter.
After tax profit for the period also rose to N1.601bn from N1.647bn, translating to 40 kobo earnings per share, which was slightly lower than previous year's 41 kobo.