Opening chart: NGXASI
As indexes and price corrections continue on the Nigerian Exchange, this is the time for market players to manage their risks and take the advantage of pullbacks to position in strong companies and sectors that had suffered losses but still have the potential to rebound on the strength of fundamentals, positive sectoral fundamental news, and technicals. This should be done using the resistance and support tools to capture breakout or down, besides employing other technical tools like 'T' Line, Fibonacci retracement and volume on different time frame.
The NGX index action in the recent correction has broken down various psychological lines and support levels. The strong support level of 52,000 has been broken down even as volatility persists, amid correction towards the next breakdown spotted at 51,574.46bps.
Should the index break this point, the next visible support is 50,993.59bps.
ACCESSCORP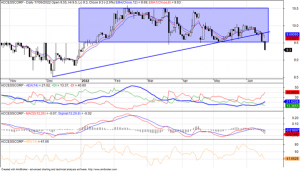 ZENITH BANK
UBA
GTCO
STANBIC IBTC
FIDELITY BANK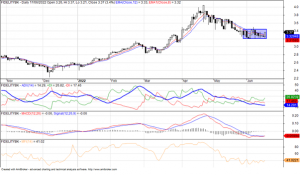 JAIZ BANK
FBNH
STERLING BANK