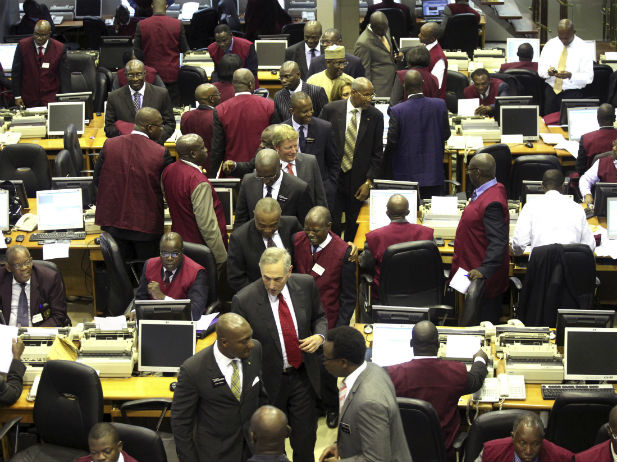 Market Update for March 16
Looking at the market trend in the last three trading sessions, it seems like confidence is gradually being rekindled as traders shift attention to equities that with sound fundamentals but were recently adjusted for dividend proposed by their directors, besides the presence of good technical trend.
Thursday's trading showed more resilience as the market indices with patterns that can easily be identified, looking at the recovery moves in financial services sector stocks already adjusted for dividend and those whose earnings are expected any moment from now, seeing the earnings reporting pattern and market response to the numbers posted so far . There is also the positive reaction to some macro-economic indicators like the recent appreciation of Naira against major currencies of the world as the Central Bank of Nigeria (CBN) intervene to make foreign exchange available and the drop in inflation figures for first time in 15 months. These are good signs if sustained and an indication that the economy is gradually recovering.
Positive reactions to the hike in international interest rate have influenced equity price performance in the global markets, in addition to the successful French election amidst the recovery in crude oil prices at the international market.
Meanwhile, the composite NSE All-Share Index gained 116.86 points on Thursday to close at 25,418.08 points after opening at 25,301.23 points, representing 0.46% growth on a higher trading volume. This is attributable to positive sentiments for stocks with good trading patterns that move within support and resistance and can be spotted by smart traders for profit. Also, market capitalisation for the day closed N40.44bn higher at N8.8tr, from an opening value of N8.76tr, representing 0.46% value creation for investors.
The upturn was moderately propelled by value gain recorded in some low, medium and high cap stocks like Nigerian Breweries, Zenith Bank, Guaranty Trust Bank, UBA, Forte Oil, Oando, Cadbury, Flourmills, Portland Paints and UACN Property, which reduced the All-Share index's year-to-date negative position to 5.37%. Depreciation in market capitalisation for the period adjusted to N450.20 billion, representing 4.81% loss YTD, from the opening value.
Market breadth for day was positive and strong as the number of advancer's outpaced decliners in the ratio of 18:14 to continue it three day's bull transition.
Transaction volume and value were up by 20.18% and 8.80% respectively to 280.95 million of shares from 233.78 million in the previous day and N2.35 billion from N2.16 billion.
Transactions in financial services stocks like Custodian & Allied Insurance, UBA, Zenith Bank and Guaranty, as well as Oando, dominated the day's activity chart as most traded equities by volume.
The NSE All-Share index and all sectoral indices were up, except for NSE Lotus II and NSE Industrial Goods that were down to end the day's trading.
No results were released during trading, but the market reacted negatively to earnings report by Total Nigeria, as the share price dropped to follow the pattern that has been on ground since this earnings kicked off.
Portland Paints, led the advancers log, with 4.42% to close at N1.87; followed by UACN Property with 4.40% to close at N1.90 on market forces, while 7-Up led the decliners log, with 9.64% to close N77.71, next was Ashaka Cement with 5.00% to close at N9.50
NSEASI DAILY TIME FRAME


NSEASI on a daily time frame has retraced up to its recent strong resistance level where it has formed double tops that signals reversal. But it is still within the descending triangle chart pattern and a bearish channel, a breakout of this level and channel will be a function of market forces when trading activities begin this morning. The volume index revealed 73% buy position while selling volume was at 27%.
The index candlestick formation pattern as at Thursday with increasing volume traded, indicating that some set of investors are already taking profit. But funds are entering the market as indicated by MFI
The current trending ability of the market on a daily time frame is strong, as ADX is above 20 at 25.03, MACD still bullish since the last six trading sessions, while RSI is reading 52.24 as at the close of trading on Thursday
Again, hold your position in value stocks likely to pay dividend and those that have recommended dividend already, but whose prices are falling due to the prevailing mood of the market.
Watch out for support levels to reposition as recently adjusted share prices for dividend are rebounding.