Volatile Market Environment Amidst Seasonal Trends and patterns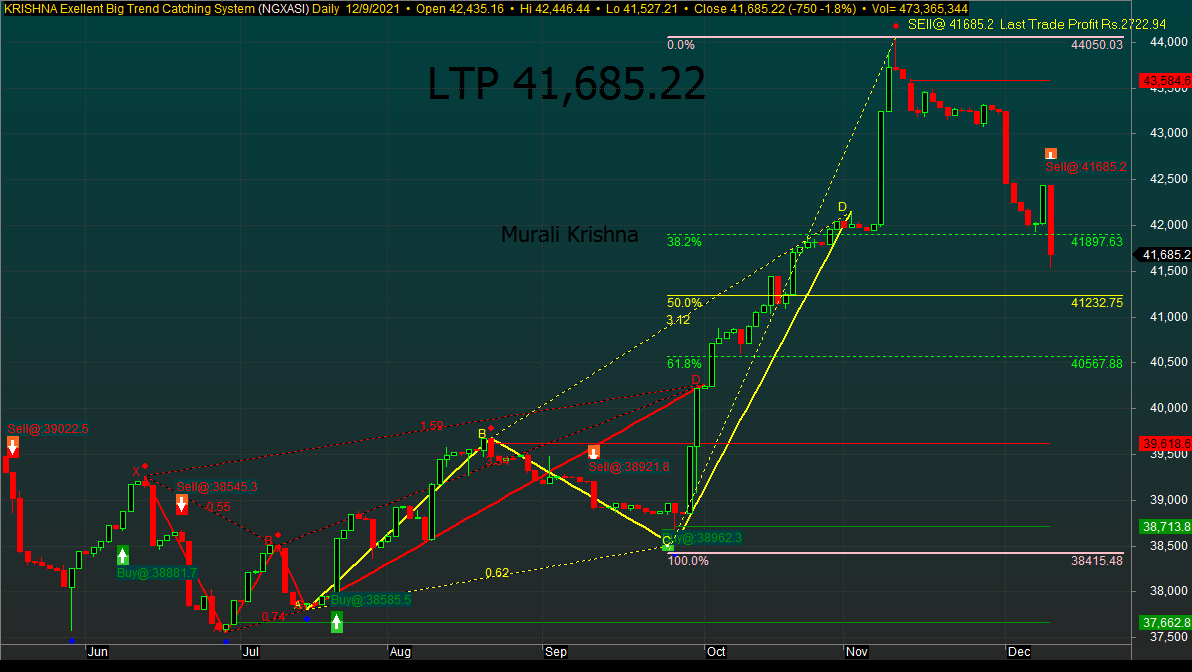 The Nigerian equity market is going through volatile times. What makes it so is the tug of war between retail investors or early morning players, and institutional players, otherwise known as afternoon traders.
The early morning investors or traders buy in the morning while institutional investors or afternoon traders sell in the afternoon, making it a non-trending market with a bearish bias that comes with a lot of noise.
From a technical standpoint, and the last decent correction, the NGX index action suffered a decline from 44,068.20 to 41,927.22 basis points.
Now the 0.5000 Fibonacci retracement support is placed at 41,232.75bps. Since the theory of technical analysis stresses more on the importance of the golden ratio of 0.500 and 0.618, so the market is pausing from the long downtrend around this mark of 40,567.88.
If the 41,232.72bps mark is broken decisively, it will open the doors to further correction towards the levels of 40,567.88 to 40,000bps. Keep in mind that 41,232.75bps was the same point where the markets broke out of a tight range-bound market.
So far, what has helped this correction are factor like profit taking in high cap stocks, news of fourth wave of COVID-19 pandemic and the unclear direction of Treasury Bills' yields in the bond market. In addition, we have the depreciation in the Naira, also considered safe havens and rise in periods of uncertainty. A rise in yield or rates are often a negative correlation with equity market in Nigeria. But, TB long tenor rate for 364 days has continually decline for the past four primary auctions 5.34% while 91days and 182 days remained flat at 2.5% and 3.55% respectively. As the year winds down, with asset rebalancing in the midst of seasonality and historical trend patternsahead of NGX peak earnings reporting season in Q1 2022 were many companies with December year end announced their corporate actions, with NGX average dividend yield above TB long tenor rate of 5.34%. this should attract funds to equity space in no distance time. So, this is not times to panic in the market but take advantage of the correction or pullbacks to buy into dividend paying stocks with high potential to grow earnings that will support future price appreciation.