Equities
NGSE Indicators Stay Red, Amidst Weak Financials, Hope For New Economic Stimulus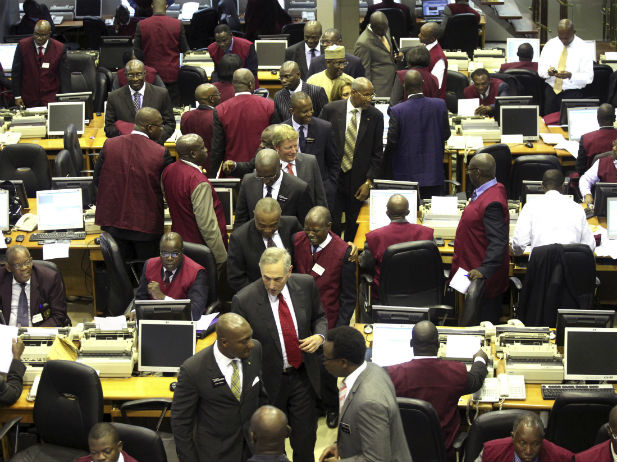 Market Update for the week ended March 15 and Outlook for March 18-23
Over the past week, Nigeria's equity market recorded a negative outing, reversing gains of previous week, as investors reacted to the unimpressive dividend declared by some blue-chip companies that released their financials for year ended December 31, 2018. Most of the results themselves were rather dramatic and unimpressive, even as they reflected the true state of the nation's economy within the period, amidst dwindling confidence in the entire system.
Not comforting also is the fact that another round of uncertainties may be brewing in the wake of the February 23 and March 9, 2019 general elections outcomes, due to which many of the key actors are on their way to various courtrooms for legal battles that promise to be fierce, especially given allegations that the entire electoral process was marred by irregularities that the various contenders are willing to prove in court.
These have remained major sources of concern among investors, following which many are willing to remain onlookers, as they wait to see what the government and its economic managers will do differently, especially in their policies and governance style. There is no gainsaying that the Nigerian economy has struggled over the last four years and performed well below its potentials, while leaving Nigerians worse of as revealed by the various economic indices. But the government continues to insist that it had done well within the period, given how badly the country had been managed in the prior 16 years under the now-opposition Peoples Democratic Party (PDP), as well as money earned from crude oil, its major revenue earner, compared to the period when it sold at about $100 per barrel and output was steady.
At the weekend, the National Bureau of Statistics (NBS) published a seemingly positive inflation data for the month February, the peak of Nigeria's recently concluded general elections, showing that prices of goods generally rose 11.31% on the average, compared to 11.37% in January. Investdata Consulting believes this is a signal to the poor liquidity situation in the country at the time, given the expected high political spending associated with elections in Nigeria that usually pushes prices up. There was also low demand for goods and service during the period, as reflected in the Purchasing Managers Index that stood at 57.8 points.
Meanwhile, March the peak month of earnings season on the Nigerian Stock Exchange (NSE) has so far dampened investor confidence and expectations, following which the benchmark All-Share index turned bearish during the week, after equity prices failed to respond to company financials. This is due to the sustained sell market that broke down the 31,515.50 basis points support level which was attained on February 8, 2019, before closing the period under review at 31,142.70bps on a low transaction volume. The market is currently yearning for positive economic news and policies, even as the probability of a pullback is high given that the lingering uncertainties forced investors' actions to push the index lower.
The NSE All-Share index started the week on a negative note, losing 0.90% on Monday, a situation that was sustained on the following day as the index fell by 1.02%, before reversing at midweek by a weak 0.15% gain to signal renewed buying interest. Hopes of a continuation was was dashed on Thursday and then on Friday as selling pressure persisted, leading to 0.48% and 0.22% decline respectively.
On Thursday evening and Friday, Access Bank and UBA presented their earnings reports respectively. The numbers however failed to stir the market as the week's total loss came to 2.45% amidst negative sentiments, compared to the previous week's marginal gain of 0.31%.
During the period under consideration, Insurance stocks dominated the advancers' table as major blue chip stocks suffered setbacks, especially as banking stocks were hit by selloffs, due to their low dividend payouts, at a time liquidity level and investor confidence were dwindling.
Energy behind the week's performance was weak and flat during the period under review, as reflected in the 45.04 basis points money flow index, compared to 45.08bps in the previous week, an indication of cautious trading in the midst of funds exiting the market on sell down.
Equity Indicators Last Week
The composite Index for the period lost 781.79bps and closed at 31,142.70bps after opening at 31,924.51bps, touching intra-week highs of 31,792.81bps from a low of 31,057.66bps, due to selloffs in the midst of unimpressive numbers during this earnings reporting season. There is also the impact of high selling pressure as revealed by Investdata's weekly sentiment report showing 88% sell volume and 12% buy position, on a transaction volume index of 0.82 points.
Similarly, market capitalization was down by N291.54bn, closing at N11.61tr, from an opening value of N11.91tr, representing 2.45% depreciation in value, which impacted considerably on the NSEASI's year-to-date negative position to 0.97%.
NSEASI Weekly Time Frame
Index action for the week declined to breakdown the bullish channel on a negative sentiment and low tradedvolume and weak fundamentals as it trade above its 20-Day Moving Average after testing support level of 31,057.66. This support may give way to breakdown, depending on the strength of earnings reports that hit the market this new week and beyond, even as MACD remains bullish, crossing above the signal line. The negative sentiment after February 23 and March 9, 2019 had push the market into a loss position 4.22%
Bearish Sectors Indices
The sectoral performance indexes for the week were largely bearish, except for the NSE AsEM and Oil/Gas that closed higher at 0.21% and 0.09% respectively. The banking sector was hit by profit taking in Zenith Bank, Guaranty Trust Bank and the United Bank for Africa. On the other hand, there were selloffs also in petroleum stocks like Seplat Petroleum Development Company and 11 Plc, among others; besides depreciation in the share prices of Dangote Cement, CCNN and Lafarge Africa. These dragged the sectoral index lower within the period. Market breadth for the week was negative, with decliners 'outnumbering advancers in the ratio of 45:18 to halt previous week's bull market.
Market activities were down in volume and value by 13.95% and 2.88% respectively at 1.11bn shares worth N13.4bn, down from previous week's 1.29bn units valued at N13.87bn, with investors selling down to watch the government's economic policy direction.
Wema Bank and Cutix were the best performing stocks during the week, topping the advancers' table with 11.69% and 9.76% gains respectively, closing at N0.86 and N2.25 per share on dividend expectation and market forces. On the other hand, Mutual Benefits Assurance and PZ suffered the deepest cuts of 14.81% and 13.38% respectively, closing at N0.23 and N11.65 on market forces and profit taking.
During the week also, share prices of Zenith Bank, United Capital and Africa Prudential were adjusted for dividends of 2.50, 30 kobo and 50 kobo respectively. Also within the week Access Bank and UBA released their full year earnings and dividend of 25kobo and 65 kobo respectively.
Market Outlook
We expect the negative sentiment tosubside and mixed performance in the week as investors kept their gaze on uncertainties over the government's policy directionand the prevailing low market liquidity in the face of ongoing earnings reporting season, vis-à-vis market and economic fundamentals. As major blue chips stocks prices had drop in recent weeks, we expectspeculative trading to shape the market direction in the next trading week.
The volatility witnessed last week, was driven by traders and investors repositioning ahead of dividend declaration by major listed companies.
The ongoing volatility will continued as investors and fund managers rebalance their portfolios, with eyes fixed on political space and ongoing full year company earnings position and post-election market dynamics. Investors should review their positions in line with their investment goals, strength of the company numbers and act as events unfold in the global and domestic environment.
However, we would like to reiterate our advice that investors should go for equities with intrinsic value,
We advise investors to allow numbers guide their decisions while repositioning in any stock, especially now that stock prices remain low in the midst of mixed company numbers, weak economic and market fundamentals.
Investdata 2019 Post-Elections Bulls & Bears Workshop
Will cover the following:
1. Outlook for 2019 and Post-Election Expectations
2. Enhancing cash flow through Playing Dividend Stocks
3. Sectoral Analysis and Projections that support Stock Prices
4. How Government Policies & Reforms influence market performance
5. How to invest in equities, using Quarterly Earnings for Profitable Returns
The Comprehensive Home Study Pack of our Invest 2019 Traders & Investors summit held in Lagos (containing 10 golden stocks for 2019), will be on sales at N20, 000 each. First 25 persons to register at venue will get 35% discount.
Venue: Chida International Hotel, Plot 224 Solomon Lar Way, Utako District Abuja
Date: March 23, 2019
REGISTRATION IS FREE
Expected Takeaways from this workshop include:
A. How to identify stocks that are outperforming the market
B. How to ensure juicy returns using low risk trading strategies in any prevailing market
C. Avoiding BEAR/BULL traps in 2019
D. knowing the quality of Earnings that drive equity prices, support payouts
TAKE ACTION
The difference between you and others who are not aware of what I am sharing with you is ACTION. Take action that will transform your life throughout 2019 and beyond by getting the just concluded and life transforming INVEST 2019 TRADERS & INVESTORS SUCCESS SUMMIT Home study pack (USB) that you can play on your phone, Laptop and Television set. The event, which held on Saturday, December 8, 2018, was yet another successful, insightful and educative outing that not only offered direction as to where investors should look for a profitable trade in 2019, insight into industries, sectors and companies to seek worthwhile returns. What stocks should you buy? Grab the pack for the 10 Golden Stocks with possibility of offering in 2019 multiples of what broader stocks do, coming out of this market correction environment.
Don't sit on the Fence call or text Stock to 08028164085, 08032055467, 08111811223 now.
Ambrose Omordion
CRO|Investdata Consulting Ltd
info@investdataonline.com
info@investdata.com.ng
ambrose.o@investdataonline.com
ambroseconsultants@yahoo.com
Tel: 08028164085, 08032055467