Economy
Nigeria's Annual Budgets Now Mere Contract Vending Machine, Says BudgIT Boss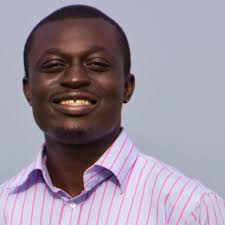 Seun Onigbinde, Chief Executive Officer, BudgIT, a civil society organisation, on Tuesday in Lagos, lamented a situation where Nigeria's annual budget has over the years become a mere 'contract vending machine,' rather than a planning document that guarantees the well being and greatest good of the citizenry.
Onigbinde, who spoke while fielding questions at the end of a presentation on the theme: "Budget Analysis, Monitoring and Implementation: The Role of Financial Journalists", at the maiden 'Meet-the-Executive' forum, expressed concern over the poor state of budget implementation in the country.
His description of the budget document as a contract vending machine, he said is because a typical budget ought to first bring all the arms of government together, working towards the same goal, which the ruling party's manifesto, based on the need to achieve a set goal, which is achieving the manifesto of the ruling party.
"Then, everything you will see in the budget in terms of allocation will follow that pattern. But here, every arm (of government) wants to stuff things into the budget, so that it becomes a legal opportunity to procure.
"So, that is the problem. So, if we see the budget as a planning tool, part of the problem we have with the budget will not be coming up," he added.
Onigbinde, who was speaking at the event organised by the Finance Correspondents Association of Nigeria (FICAN), explained "that after the constitution of a country, the most important thing is the budget. Gradually, we are moving to a point where every single person would be able to have a conversation on the budget."
He used the occasion to warn Nigeria's 36 states against going for foreign loans because of the accompanying currency risks.
"We are warning states to be careful of external debts. If it is a local debt, there could be a bailout by the federal government to reschedule your debt. But external debts, you don't have the luxury of the federal government that receives oil in dollars.
"So, if you borrowed at N167 to a dollar and you are now paying back at N315 to a dollar, you are going to be more hit by the currency risk. So, it is a thing that we try to warn states about. So, you don't see cheap loans and start jumping into it."
He however urged the Federal Government to ensure the lion's share of the N8.6tr budget targets infrastructure, just as he challenged every citizen to get involved in conversations around the annual budget, since they feel the impact of its efficient implementation or otherwise, there is need to ensure effective budget monitoring and implementation, insisting that government should bring accountability and probity to public finance spending.
The BudgIT boss also spoke of the need to ensure effective budget monitoring and implementation, insisting that government should bring accountability and probity to public finance spending.
"A large part of the budget should go to infrastructure financing. Government has to work very hard since it has limited time to prove its mettle as the 2019 elections approaches," he said.
He said government needs to diversify its revenue base, and to enable it achieve its developmental objectives. "Many people are looking at this budget to see if there will be actual tangible achievement in it. The budget has to be quickly passed because we have a short period of governance next year. We have a lot of time for politicking. But before the politicking, let's have the budget quickly passed and implemented," he said.
He explained that most of the assumptions for the revenue in the budget is bloated and said there is need to build and develop new strategies to attract more revenues. How are going to build other streams of income opportunities. There are huge assumptions on revenue. How are going to expand revenues from taxes. How are we going to raise Value Added Tax (VAT). Projections today shows that oil prices will continue to rise," he said.
He also said that all hands must be on the deck when it comes to budget discussion, adding that how public finances are spent should concern everyone, and urged Nigerians to intelligent input into such expenditures.
Onigbinde also insisted that budget should focus on quality service delivery, implementation, and audit of whatever projects that have been executed using public finances. "After the projects in the budget has been effectively executed, there is need to audit the projects to ensure that transparency and quality value delivery," he said.
According to him, only projects listed in the budget can be financed through it, and urged the people to ensure that present projects that have community benefits for funding through public finances.
He said many state budgets are wishful lists, because the budgets are far higher than the state's revenue bases. He said the performance of the budget and demand accountability on the part of the government.
"If government says the law demands that I pay my taxes, then they should also know that I have the right to know how the money is spent. We need to ensure that the resources of government are well spent. Public interest has to be a priority in spending public finances," he said.
On the award of contract, he said everyone has the right to bid and execute government contracts. "Contracts should be made available for everyone to decide if he or she can win and implement it. It should not be given to people based on familiarity," he said.