Access Bank Nets N86.94bn Half-Year Profit, Offers N0.30 Interim Dividend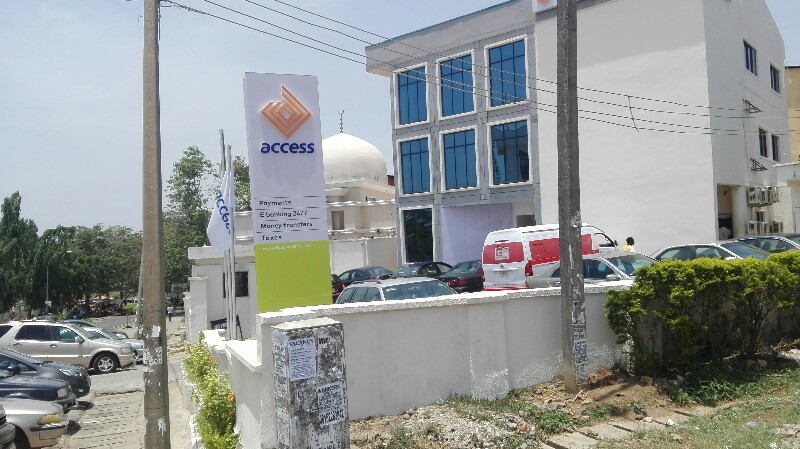 Access Bank Plc presented its audited half-year financials for the period ended June 30, 2021, showing that baring surprise showing by the other dividend paying banking stocks, it is generated the largest gross earnings for the period, even as it needs to work on the profit side.
A summary of the numbers showed that Access Bank recorded N450.62bn in gross earnings for the period, N53.864bn or 13.57% better than the N396.757bn of the corresponding period of last year. Profit after tax improved by N25.9bn or 41.43% from N61.034bn to N86.935bn, translating to earnings per share of N2.48, as against N1.73 in the preceding half-year, of which the directors have proposed an interim dividend of 30 kobo per 50 kobo ordinary share, up from the previous 25 kobo. The dividend is payable to shareholders whose names appear on the register of members on Thursday, September 16, 2021, while payment will be made electronically on September 29.
A breakdown of the result showed that the profit could have been better, but for the 74.11% growth in net impairment charge from N16.465bn to N28.669bn. The numbers were however enhanced by the significant drop in net loss on financial instruments and net foreign exchange gain, compared to the net loss of the 2020 half-year.
Interest income rose to N319.734bn from N246.722bn; while interest expense dropped marginally from N120.515bn to N119.666bn; resulting in net interest income stood at N206.067bn, against the N126.207bn. Net interest income after impairment charges soared to N171.398bn from N109.741bn.
Fee and commission income improved from N51.774bn to N73.714bn, driven by credit related fees and commissions income of N20.585bn, up from N17.135bn; the N10.855bn earned from account maintenance, against N7.135bn; Commission on other financial services, N7.158bn, compared to N2.763bn; while income from channels and other e-business jumped to N29.911bn, from N21.841bn. Fee and commission expense, on the other hand, rose from N11.482bn to N14.987bn, boosted by e-banking expenses of N12.568bn, compared to last year's N9.545bn; and bank electronic transfer charges, N2.419bn, against the previous N1.636bn. This left a net fee and commission income of N40.592bn to N58.727bn.
Net loss on financial instruments stood at N23.254bn from the previous N134.84bn gain, resulting from the N58.968bn trading gains on fixed income securities, against the prior half-year's N10.237bn; fair value loss on fixed income securities of N10.752bn, down from the N7.096bn gain in the corresponding period of 2020; while fair value loss on non-hedging derivatives stood at N80.02bn from a gain of N103.245bn. In the period also, fair value gains on equity investment rose from N13.714bn to N23.858bn. Net foreign exchange gain stood at N68.195bn, compared to the N66.222bn net forex loss. There was a net loss on fair value hedge of N4.221bn. Other operating income slipped from N29.642bn to N13.804bn. Personnel expense climbed to N43.604bn from N36.251bn; depreciation stood at N14.062bn from N12.531bn. Other operating expenses increased to N126.113bn from N120.675bn, the bulk of which was the N41.508bn, which accrued to the Asset Management Corporation of Nigeria as surcharge within the period, compared to the previous N35.435bn; resulting in profit before tax of N97.495bn, up from N73.306bn; while income tax dropped from N13.271bn to N10.56bn.
A further breakdown of the result showed that N167.895bn and N47.994bn of the gross earnings and net profit respectively were derived from the corporate and investment banking segment; followed by commercial banking with N139.352bn and N16.431bn; retail banking, N118.603bn and N17.172bn; and business banking, N24.77bn and N5.336bn. In the corresponding period of last year, corporate and investment bank accounted for N151.978bn and N31.952bn net profit respectively; followed by the N112.077bn and N16.944bn from commercial banking; personal banking, N95.823bn and N6.641bn; and business banking, N36.878bn and N5.495bn.
The group's Nigerian operation continues to contribute the lion's share to top and bottom-line, accounting for N352.739bn, up from previous half-year's N338.581bn, and N59.347bn, compared to N49.069bn of gross revenue and PBT respectively within the period. It was followed from afar by the N64.033bn, a significant leap from N39.14bn and N22.822bn, against N14.794bn from the rest of Africa; as well as N30.123bn, which improved from N22.842bn, and N15.324bn, a 50% improvement over last year's N10.441bn respectively from Europe.
The group's balance sheet improved from N8.651tr to N10.019bn; with customer loans and advances increasing from N3.218tr to N3.582tr; followed by the N2.039tr investment securities, which improved by N1.749tr. Total liabilities stood at N9.279tr from N7.928tr; the lion's share of which was the N5.974tr customer deposits, an marginal improvement from N5.587tr. Shareholders' funds stood at N775.433bn from N751.041bn.