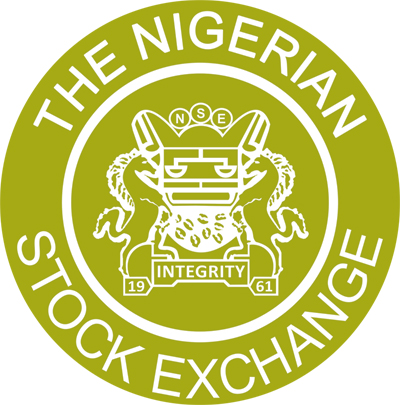 *Nigeria Worst In US$, € Terms
As equities trading for the New Year gets under way in most of the world's stock exchanges, emerging indications on Tuesday morning show that investors recorded the best returns in Africa from the bourses in Egypt, fellow north African- Morocco and Namibia.
While Egypt's main EGX 30 index returned 76.2% rise, closing at 12,344.89; followed by Morocco's MASI, which rose 30.46% to 11,644.22; while Namibia's NX OI improved by 23.37% to 1,068.59 in their local currency.
Another bourse that closed positive at the end of 2016 trading was Tunisia's TUNINDEX's 8.86% to close at 5,488.77 points.
The best of the year's laggard exchanges were South Africa's JSE All Share Index, which closed 0.08% down; followed by Mauritius' SEMDEX, which lost 0.15%; Rwanda's RSE ASI fell for the year by 2.56%; Cote d'Ivoire's BRVM (which also covers other French West African countries) lost 3.87%; Tanzania's Dar-e-Salam Exchange, 5.8%; Nigerian Stock Exchange's ASI closed the year 6.17% down; and Kenya's Nairobi Stock Exchange, 8.48%.
According to data by African Markets, Malawi's MSE ASI fell by 8.53%; Botswana Stock Exchange's DCI shed 11.33% in 2016; which was better than the 16.33% slide in Ghana's GSE-CI, which made it one of the worst performing bourses.
Uganda's USE ASI occupied the table's bottom with a loss for the year of 16.24%.
In US$ terms, investors on the Nigerian bourse were worse off, losing all of 40.63%, following a series of currency devaluation that ensured the Naira closed at N475/$, from around N199; followed by Egypt, whose investors lost 25.55%; ahead of Ghana's 24.55%. Uganda's bourse lost 21.92% in US$ terms, ahead of Malawa, 15.26%; Rwanda, 13.21%; Kenya, 9.01%; Tanzania, 7.44%; and Botswana, 6.8%, among others.
It was not all negative, as investors through the Namibian equities' exchange garnered 39.66%; which was better than Morocco's 27.94%; just as South Africa's bourse appreciated by 12.52% in US$ term.
Measured in Euro terms, the Namibian bourse thrilled investors the most with 44.29% returns on investment; followed by Morocco with 31.91%; and ahead of Johannesburg Exchange's 16.25%. Mauritius exchange closed 2.59% on the green side.
Also in € terms, the Nigeria's exchange closed as the worst performing for the year 2016, shedding 38.76%; trailed by the 23.45% slide in the Cairo-based Egypt Exchange; while Ghana lost 22.08%. Uganda closed 19.44% down; Malawi, 12.58%; and Rwanda, 10.46%, among others.