Equities
Access Bank Suffers 2020Q1 Profit Drop, After N54.72bn Net Forex Loss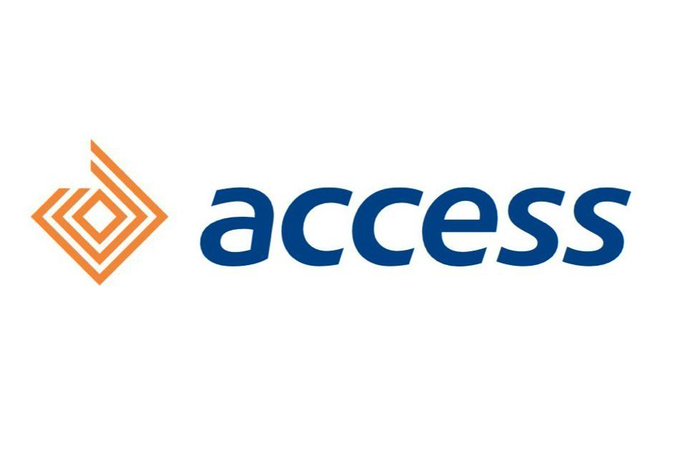 Access Bank Plc published its unaudited financials for the first quarter of 2020 showing at first glance that top line grew by 24.94%, while bottomline interestingly slipped by a marginal 0.53% owing to a number of factors, the biggest of which was the N5.207bn or 154.28% jump in an impairment charge. The impact of this was however mitigated by the N29.929bn or 75.97% rise in net fee and commission income, the N53.143bn or 319.54% rise in net gains on investment securities, and the N14.051bn or 181.4% growth in other operating income. Other operating expenses rose by N26.127bn or 69.81%, just as tax expense soared by N1.41bn or 35.68%, leaving net profit at N40.928bn, 0.53% down compared to the previous N41.147bn.
Details of the result showed that gross earnings rose to 209.794bn, up by N49.672bn or 31.02% from the N160.122bn reported in 2019; the bulk N181.307bn of which was derived from its Nigerian operations, followed by the N19.401bn from the rest of Africa; while Europe pulled N10.843bn. Interest income at N131.868bn, compared to N110.776bn.
Interest expense stood at N59.656bn from N53.938bn, up by N5.718bn or 10.6%. Net interest income therefore improved by N15.373bn or 27.04% from N56.838bn in the first quarter of 2019, to N72.212bn. Net impairment charge ballooned from N3.375bn to N8.582bn; following which net interest income after impairment charges improved by N10.166bn to N63.629bn, up from N53.463bn.
Fee and commission income stood at N27.924bn from N15.628bn, driven by the N11.451bn income from channels and other e-business income; followed by N8.503bn earned from credit related fees and commission, up from N7.042bn. Expense climbed by N2.384bn or 93.15% from N2.559bn to N4.944bn; leaving net fee and commission income of N22.997bn, up from N13.068bn, majorly the N4.106bn e-banking expense, up from N2.559bn.
At N82.904bn, net gains on investment securities jumped from N19.76bn in 2019Q1 to N82.904bn, mostly from trading in derivative instruments; which received a huge hit, from the net foreign exchange loss of N54.717bn, compared to the previous N6.21bn gain. A breakdown of the figure showed that unrealized foreign exchange loss on revaluation amounted to N53.259bn, up N4.701bn, just as foreign exchange trading loss stood at N1.458bn, compared to a gain of N10.911bn in the corresponding period of last year.
Other operating income jumped from N7.746bn to N21.797bn, boosted by the N15.715bn bad debt recovered, compared to N34.301m in 2019; personnel expenses grew from N12.786bn to N19.632bn; just as depreciation rose from N4.531bn to N5.979bn; even as amortization cost jerked from N406.895m to N1.155bn.
Other operating expenses for the period soared to N63.551bn from N37.424bn, buoyed by the N17.521bn Asset Management Corporation of Nigeria (AMCON) surcharge, from N11.332bn in the previous Q1; following which profit before tax for the period stood at N46.292bn from N45.101bn. Income tax for the period stood at N5.364bn from N3.953bn to N5.364bn.
The net profit translated to earnings per share of N1.21, as against the previous N1.39.
Total assets for the period stood at N7.28tr, up from N7.146tr, the lion's share of which was the N2.916tr customer loans and advances, which was flat, compared to the previous N2.911tr. Total liabilities crawled from N6.536tr in 2019 to N6.645tr, of which customer deposits increased from N4.255tr to N4.456tr, leaving shareholders' funds of N635.536bn from N610.192tr.