Dangote Sugar, Int'l Brew, Fidelity Record Price Gain In 2017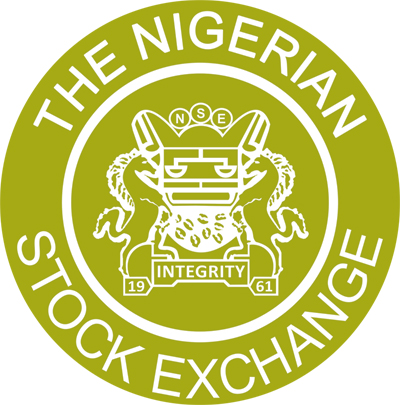 • Oil Stocks Are Biggest Laggards
Trading on the Nigerian Stock Exchange (NSE) closed 2017 on Friday, December 29, with its composite All-Share index recording a 42.3% growth ; while its mainboard chalked 42.36%.
These were however not as juicy as the blue-chip NSE-30, which returned 46.14%; while the NSE-50 jumped 49.97%. Most of the sectoral indices closed green, led by the NSE Banking index, which grabbed 73.32%; followed by the NSE Pension index's 70.33%; followed by the NSE Premium's 51.23%; the NSE Lotus Islamic index returned 39.03%; NSE Consumer Goods index, 36.97%; while the NSE Oil/Gas index escaped the laggards' side, closing 5.76% north.
Market capitalization for the year rose by N4.362tr or 47.17%, from its N9.246tr opening level, helped by a combination of capital appreciation, new listings in the form of new companies and primary market activities (rights issues).
The share prices of 27 companies gained over 50% of their opening prices in 2017, led by Dangote Sugar Refinery, which recorded the juiciest capital appreciation as it closed the year at N20, from N6.11 it opened, living its shareholders 227.33% better; ahead of International Breweries followed with 194.59% gain. This seems an appreciation by the market of the decision of its core investor- South Africa's SABMiller recently acquired by bigger rival and Belgian giant brewer- Anheuser-Busch InBev SA/NV to merge International Breweries Plc, listed on the Nigerian Stock Exchange (NSE); Pabod Breweries and Intafact Beverages. While Pabod is based in Port Harcourt and was founded by the Rivers State Government, Interfact is located in Onitsha, Anambra State.
Fidelity Bank led in its sector, chalking 192.86%, closing at N2.46 each; ahead of Fidson Healthcare's 189.06%; Dangote Flour Mills, helped by the decision of Dangote Industries Limited to reacquire majority stake in the company from South Africa's Tiger Brands, under which the company recorded five years of negative financials. Dangote Flour Mills recorded 101.16% rise in gross earnings at N100.28bn from N49.85bn in 2016, while profit notched 175% to N7.81bn from N2.84bn in 2016.
Stanbic IBTC Bank gained 176.67%; May & Baker, 176.6%; FBN Holdings, 162.69%; C&I Leasing, 158%; Air Services & Logistics, 138%; United Bank for Africa's share price appreciated by 128.89%; NASCON, 117.65%; just as Nestle closed as Nigeria's most priced stock, attaining a new all-time peak of N1,555.99 per share, gaining 92.1%. Also the year closed with Cement Company of Northern Nigeria gaining 90%; Access Bank, 78.02%; Zenith Bank grabbed 73.83%; Presco, 70.82%; Diamond Bank, 70.45%; Okomu Oil Palm, 68.51%; Transnational Corporation of Nigeria, 67.82%; Guaranty Trust Bank, 64.98%; Seplat Petroleum Development Company, 64.80%; Honeywell Flour Mill, 61.54%; and NEM Insurance, 58.1%. Flour Mills of Nigeria chalked 56.84%; Cadbury Nigeria notched 52.28%; Transcorp Hotel, 44.78%; Caverton, 43.33%; Sterling Bank, 42.11%; PZ Cussons, 42.07%; Union Bank of Nigeria, 41.82%; Continental Insurance, 41.41%; African Prudential, 38.36%; Glaxosmithkline Consumer, 37.21%; FCMB, 34.55%; and Berger Paints, 32.66%. Dangote Cement, the exchange's biggest company by capitalization (accounting for over 30% of the market) grabbed 32.19%; Linkage Assurance gained 32%; Eterna, 30.97%; United Capital, 29.3%; and Oando, 27.45%, among others.
Meanwhile, although the NSE Oil/Gas index managed to close green, most major stocks in the sector closed red, led by Forte Oil, which suffered the greatest set back during the year, as its share price closed at N43.48 per share, down from N84.43, representing a decline of about 48.5%, in a year when it recorded robust quarterly profit growth, despite declining earnings. Investdata could not ascertain the reason for the share price drop during the year, but the board has since received approval of the Securities & Exchange Commission (SEC) to raise fresh capital via Book Building, a move that is being delayed by an ongoing corporate restructuring.
University Press followed, shedding 46.23% of the year's opening value; ahead of MRS Oil's 36.49% slide; just as Mobil Oil (now Double One Plc) dropped 30.25% in the first year since the takeover of the company's management by NIPCO Plc, an industry operator.
Julius Berger lost 27.42%; NCR, 26.14%; Conoil, another petroleum products marketing major lost 25.29% of its share price; John Holt, 24.24%; Total, 23.09%; Tripple Gee, 22.06%; 7-Up Bottling Company lost 20.95%, ahead of plans by its majority shareholder Affelka S.A. to buy-off the 26.78% minority shareholders, offering 15% premium on the share price on August 9, 2017. The deal "to acquire all the outstanding and issued shares of SBC that are not currently owned by Affelka," is expected to gulp N19.332bn.
AIICO Insurance dropped 17.46%; Champion Breweries closed 15.1% slimmer; Union Dicon Salt, 14.17%; and Capital Hotel, 10%; among others.