Volatility on the Nigerian Exchange continued last week as fiscal and monetary policy reforms remain a concern for market players, looking as the policy summersaults by the Central Bank of Nigeria's management of the FX market since the unification of rates to float the Naira. The implementation of the single exchange rate regime has revealed the lack of proper preparation on the part of the apex bank, despite being a welcome development by the economist, analysts, market players and watchers.
The tightening of monetary policy by CBN in its last MPC meeting is a minus for the capital market, with benchmark Monetary Policy Rate and consumer price index which hit almost two decades high of 18.75% and 24.1% respectively, remaining a potent threat to returns in the fixed income market and the economy at large. The low purchasing power and negative returns affects savings and investment, so to hedge against the rising inflation look the way of stock market by targeting companies with inelastic nature of products and services that price change will not affects demand, with strong earnings power to support dividend payout and price appreciation.
In today's market across the globe, there is cautious trading already because of high volatility as a result of mixed macroeconomic indices, corporate earnings mixed performance and others. Here on the NGX, is not only the low cap stocks or growth companies are witnessing selloffs and profit taking, even the blue-chip companies and value stocks are pulling back from their recent peaks. So let the index and price actions guide your trading decisions.
NGXASI Daily Time Frame
NGX BANK

NGX CONSUMER GOODS

NGX INSURANCE

NGX INDUSTRIAL GOODS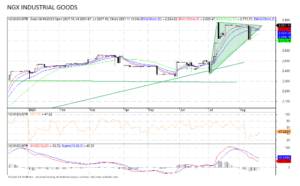 NGX OIL/GAS

NGX 30

STERINGNG

TRANSCORP

ACCESSCORP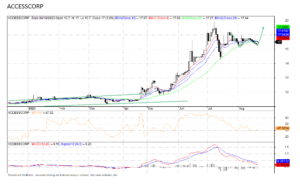 NAHCO

PZ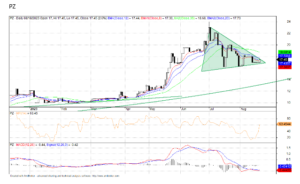 DONGOTE SUGAR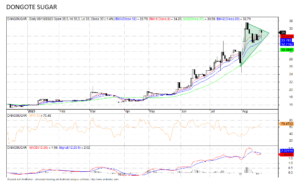 JAIZ BANK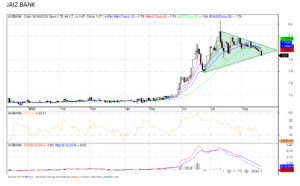 AXA MANSARD

MAY & BAKER

LAFARGE AFRICA