Economy
Right Of Reply: When Regulators Confuse Role of Private Placements, IPOs in Capital Formation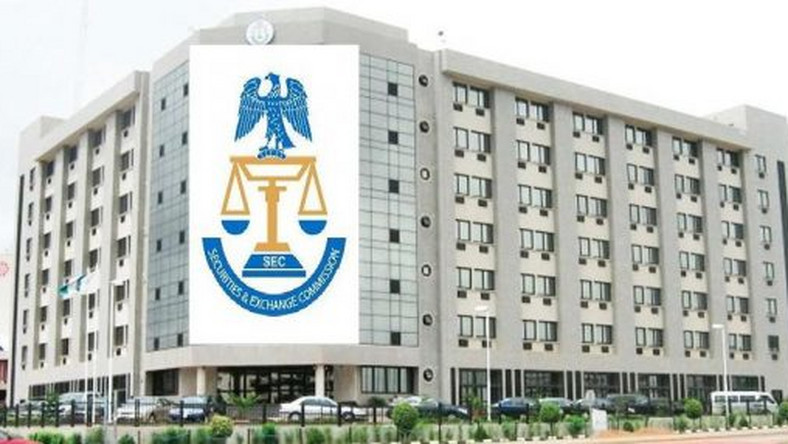 By Victor OGIEMWONYI
A reaction to Investdata's report: Post-Uduk SEC- Imperatives Of Sustaining 10-Year Capital Market Master Plan
Dear Editor,
Your article is full of inaccuracies. Mr. Tola Mobolunrin was not the chairman of the capital Market committee in 2009 or the Capital market 20-year Master plan.
Both were chaired by Mr. Dotun Sulaiman. Mr. Mobolunrin is chairman of the implementation committee of the 20 year Master plan- Two different committees. Mr. Mobolunrin was also a member of the two committees.
Your reference to the University of Lagos Capital market conference done with SEC and the comments by the DG in respect of Private placements is an example of what is wrong with our Capital market.
Those who should Educate and Regulate the market confuse people because they grand stand on things they should know a lot more about. They parrot popular opinion in the press instead of explaining and educating the people.
The Director General of the Securities and Exchange Commission SEC was quoted to have said "… many Private Companies in Collaboration with Operators took advantage of gaps in Nigerian Investment laws to defraud investors…. luring unsuspecting Investors by promising to list their shares for trading on the NSE when in reality, they had no such intentions. .. Operators encouraged Private placements knowing the law did not allow SEC to regulate Private Placements…."
This statement illustrates the limited knowledge of how this market works… that even those who should know don't really know:
1. Private placements are exactly that, "PRIVATE." That makes it different from Initial Public issues. So those who mistake Private placement for public issues don't know what they are talking about.
2. Private placements are first round financing (options) that private companies use to raise money for developing an idea with a scale-able model. There can even be two or three more rounds of financing before an Initial Public Offer (an IPO) It is an IPO that is a must-list in an Exchange.
3. It is also clear that there is a reason why Private Placements are not regulated, and cannot be regulated. The forms are so varied and wide in scope; no serious law can be made to regulate it. If I get my family and friends together to support and invest in my business, what is the business of SEC? They are meddling in things outside of their purview when they have not been able to regulate what they are mandated to do. The limitations for private placements are that, once a Placement has more than 50 investors participating, it Must become a public limited company. There is no law that says it must be listed. Listing shares on an exchange is voluntary. I remember a few years ago when we acted as Advisor to the then New Nigeria Bank to raise and expand their Capital to become NNB international Bank and become a public company, we had a hard time explaining to people, that it can be a public company without listing on an exchange immediately.
4. What SEC has succeeded in doing is throwing mud and killing a steady source of future IPOs, by scaring people and potential investors away from good ideas that would normally have raised private investments to scale up evolving business Ideas, products, and processes that will one day find their way to the market for listing. Yet, they are surprised that companies are not coming to list on the Nigerian Stock Exchange. Companies like Zenith, GTBank, etc will not have come to the market if It did not first raise capital via a Private placement. And they did not list for the first seven years of their corporate existence. Listing shares in an exchange is to create value and exit for shares. You don't list just for the sake of listing.
5. Our problem in Nigeria is that we have so many people in places they have no business being in- Square pegs in round holes everywhere. You can see how ridiculous it is for SEC to publicly declare that Private Placements were illegal. When SEC's role should be, to educate the investing public about the various forms of investments and the limitations . They can for instance insist that rules for qualified investors be observed. This rule, calls for selling particular investments to only those who can afford the risk. Therefore a higher bar for investing is put in place
SEC budget millions every year for investor education and enlightenment but do very little of that. They spend it advertising themselves playing police all over the place . Like other Regulators in this environment, they leave their roles of creating an enabling environment to become the police. Despite the cry about improving the enabling environment for business, many of the Regulators see their Roles as that of the police for their industries. They take this myopic view because it gives them power and all that comes with it. We hope the new leadership will quickly find its feet and focus on the needful and abandon their police roles. Enforcement of rules are the last resort. Regulating within a law is to give the room for getting things right. Rules change as the environment change. Understanding this will go a long way in proper understanding of their roles.
6. By the way, market listing is done when market conditions are right, the turmoil of the capital market after 2008/2009 Financial crisis and Stock Market collapse, would anyone in their right senses have listed shares in that period? This would have created losses for investors if their shares in these companies were listed at the time. I also know that most of the companies that did their Private Placements right, had top Operators which in some cases included top Investment Banks to Advise them. There was always a clause that said "the shares will be listed when the conditions are right."
7. Investment in any way or form are predictions on what will happen in the future, that is why there is always an element of risk. Proper Private placement documents always carry a disclaimer of this risk and always ask investors to contact their Advisors, lawyers and Stockbrokers, before making an investment decision.
8. Most of the good Private placements that were maligned by those who did not know what they were saying , were all eventually listed on the NASD Securities Exchange. This was a window for investors who wanted to sell their shares. Some even before listing, gave investors opportunity to exit in a "buy Back" at a premium. By the way, there are more private companies than public companies, investors are in both. So what was so bad about investing in a Private Company? We have also now seen many listed companies delisting from the NSE lately, because of the Multiple fees , charges that are Confusing, as well as the bad Regulatory environment take from them and give nothing.
9. Finally, do people remember that the Nigerian Stock Exchange officials openly told the press that they will not allow stockbroking firms to list on their Exchange for whatever strange reason, even when some of those companies were composite companies that had other business that included stockbroking?
10. Please do not let this most respected InvestData platform that seems the most intelligent in this research space, allow itself to be joined with the illiterates in the market who use one-man shareholder Associations as expert sources for their stories, even in their reputable Newspapers.
Ogiemwonyi, a capital market stakeholder wrote from VictorOgiemwonyi@gmail.com