SEC Begins 2-Day Int'l Commodities Confab March 16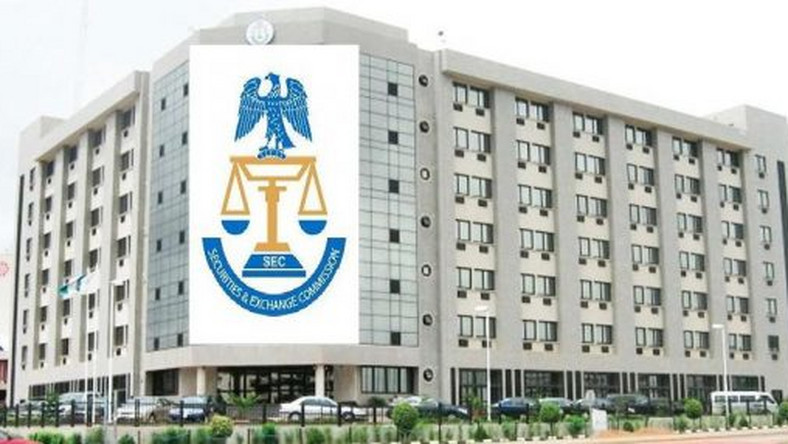 As part of efforts to further deepen the Nigerian capital market and ensure a vibrant commodities exchange, the Securities and Exchange Commission (SEC) says it will host a two-day international conference on the Nigeria Commodities Market beginning on March 16, 2020.
President Muhammadu Buhari, according to a statement by Efe Ebelo, spokesman of the commission, is expected as Special Guest at the conference with the theme: "Commodities Trading Ecosystem: Key to Diversifying Nigeria's Economy."
The statement quoted Ms. Mary Uduk, Acting DG, SEC, as saying the conference will bring together relevant stakeholders in the commodities ecosystem, as well as relevant stakeholders from the international community who would discuss issues around the commodities ecosystem in Nigeria. These include how to create an enabling environment for players at all levels to interact, as well as push for high level developmental and legal supporting structures.
Uduk said the commission is collaborating with relevant stakeholders to implement the 10-year capital market master plan and make Nigeria one of the world's most liquid and Africa's largest economy by 2025.
"One of the crucial initiatives of the plan was to develop a thriving commodities trading ecosystem and fully utilise the nation's potentials," she added.
Uduk expressed the belief that by developing "a vibrant commodities trading ecosystem in Nigeria, we can substantially address lack of storage, poor pricing, non-standardisation and low contribution of foreign exchange affecting our commodities sub-sector".
"A vibrant commodities ecosystem would aid diversification from oil to non-oil sector and it would also boost the nation's revenues and foreign exchange (forex) earnings".
The acting DG stressed that commodity exchanges are critical to economic growth, especially in such areas as price transparency and value addition to farmers, ensuring quality products for buyers and providing investment opportunities across the value chain.
Uduk said Nigeria was still challenged in the area of transiting from an informal commodity trading system to one consummated on the platforms of commodity exchanges.
If the country pays adequate attention to agriculture, she continued, it would boost food security, enhance job creation and facilitate the production of raw materials for agro-processing pointing out that the capital market must operate at an optimum level, even as the implementation of its 10-year master plan remains a priority.
Special guests expected at the event include the Minister of Finance, Budget and National Planning, Mrs. Zainab Ahmed; her Trade and Investment counterpart, Chief Niyi Adebayo; that of Agriculture and Rural Development, Alhaji Sabo Nanono; and Chairman, Senate Committee on Capital Market, Senator Ibikunle Amosun.
Others are the Chairman, House Committee on Capital Market and other Institutions, Ibrahim Babangida; Governor, Central Bank of Nigeria, Godwin Emefiele; and President of the Africa Development Bank, Dr. Akinwumi Adesina.
The conference will also be graced by the President, Alliance for a Green Revolution in Africa, Dr. Agnes Kalibata; and the Chairman, Economic Advisory Council, Dr. Adedoyin Salami; while Minister of the Federal Capital Territory, Bello Mohammed, will be the host.
Recall that as part of its mandate to promote and enhance the development of the Nigerian capital market, set up a Technical Committee on Commodities Trading Ecosystem in Nigeria to develop a roadmap towards achieving a thriving commodities trading ecosystem in Nigeria.
The Committee came up with a report which is currently in its implementation phase. As part of its recommendations, the committee proposed the hosting of an international conference.