Trading, 'Other' Incomes Boost Zenith Bank's 2020Q1 Profit To N50.626bn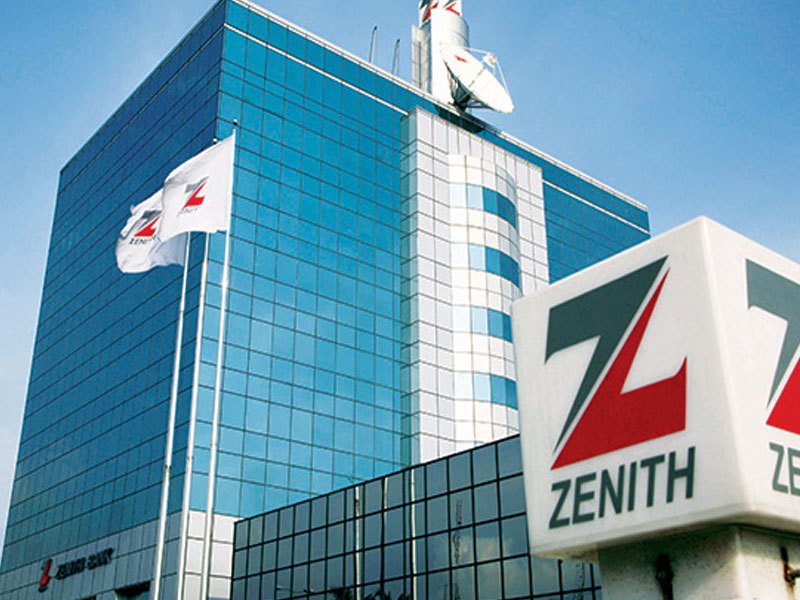 •Loan Book Up 44%, Deposit Base 25%
The management of Zenith Bank Plc, on Wednesday, presented its unaudited financials for the first quarter ended March 31, 2020, showing a decline in interest and similar income, while keeping expense in check. Other highlights of the result showed that there was a spike in an impairment charge, made worse by the decline in net fee and commission income and a jump in operating expenses.
The effect of this was mitigated by the increase in trading and 'other' incomes, following which profit after tax stood at N50.526bn, as against N50.234bn, translating to Earnings Per Share of 161 kobo, a marginal rise from 160 kobo.
The bank also reported juicy growth in its balance sheet, with loans and advances jumping by N788.508bn or 43.99% as it moved to meet the 65% regulatory minimum Loan to Deposit Ratio (LDR) Central Bank of Nigeria (CBN), even as deposit base improved by deposit 24.95%.
Helped by the trading and other incomes, gross earnings for the period improved by a marginal N8.503bn or 5.44%, from N156.111bn in the 2019Q1 to N166.33bn of which 87.45% was derived from its Nigerian operation, a pointer perhaps to the need to boost its African and European operations.
The bulk of the income was the N114.33bn interest and similar income, which dropped by N8.15bn or 6.65% from N122.48bn, caused by the decline in income from treasury bills from N42.406bn to N15.35bn, which could not be wiped off by the combined growth in government and other bonds from N16.654bn to N20.434bn; placement with banks and discount houses, which grew from N4.894bn to N8.888bn; and income on promissory notes from just N226m to N2.134bn.
Interest and similar expense dropped from N36.343bn to N32.829bn, representing a decrease of N3.514bn or 9.66%; helped by the drop in interest paid on borrowed funds from N17.965bn to N10.963bn; following which Net Interest Income dropped by N4.636bn or 5.38% to N81.501bn from N86.137bn.
Impairment charge climbed N1.855bn or 88.5% up from N2.096bn in the first quarter of 2019, to N3.951bn, after loan loss charge jumped from N1.287bn to N3.493bn; resulting in Net Interest income after impairment charge fell by N6.491bn or 7.72% from N84.041bn to N77.55bn.
Fee and commission income dropped from N24.29bn to N21.284bn, lifted the current account income for the period at N5.729bn, compared to the previous N5.236bn; and the fees on electronic products, which dropped from N8.736bn to N5.442bn. Fee and commission expenses, however, grew from N2.975bn to N5.845bn, with net fee and commission income dropping from N21.315bn to N15.439bn. Trading income leaped by N5.876bn or 75.22% to N15.467bn from N7.811bn; just as 'other' income soared by N12.203bn or 345.69% from N3.53bn to N15.733bn in the 2020Q1. This was boosted significantly by the foreign currency revaluation gain amounting to N14.679bn, compared to the previous N3.341bn.
Depreciation of property and equipment climbed by N1.521bn or 32.02% from N4.75bn to N6.271bn; personnel expenses stood at N18.155bn from N18.289bn; while operating expenses rose from N35.616bn to N40.187bn; resulting in profit before tax of N58.788bn, compared to N57.293bn in the corresponding period of last year, representing a rise of N1.495bn or 2.61%.
Other comprehensive income for the period stood at N12.021bn, as against the loss of N6.601bn; resulting in total comprehensive income for the period of N62.547bn, representing an increase of N18.914 or 43.34% from N43.633bn in the prior Q1.
Total assets for the period climbed by N1.248tr or 21.24% to N7.127tr from N5.879tr; boosted by the loans and advances of N2.58tr, compared to the previous N1.792tr.
Total liabilities increased by N1.103tr or 21.64% from N5.098tr to N6.201tr; of which customer deposits stood at N4.462tr, as against the previous N3.571tr.