AfDB Urges Multilateral Devt Banks To Look Beyond Financial Intermediation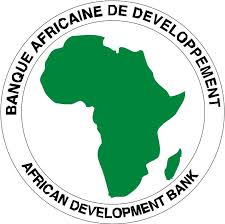 Ahead of its Annual Meetings scheduled to hold between May 22 and 26, 2023 in Sharm el Sheikh, Egypt, the African Development Bank Group says it plans to challenge multilateral development banks on the need for a new development architecture that looks beyond financial intermediation.
This, it said in a statement arises from the significant challenges currently facing multilateralism, including in responding to climate change, conflict, social fragility, and pandemics, and aligns with the theme of this year's 2023 Annual Meetings: "Mobilizing Private Sector Financing for Climate and Green Growth in Africa."
International organizations, the group believes, should maximize their resources by engaging governments, the private sector, and other stakeholders to bring about meaningful change, without which less-developed economies could become more vulnerable.
From a development-financing perspective, a vital issue to be addressed at the Annual Meetings, the statement continued, is reducing the current level of concentration of policy instruments and promoting inclusion and better coordination among multilateral development banks.
The AfDB says it has built knowledge capital on global development priorities, and currently deals with many bilateral and multilateral development financing mechanisms, following which discussions around this issue, it noted, should emphasize how roles could be shared among the various development actors in Africa.
The other issue, it stressed, is the demand for African countries to be better represented in development financing structures, adding that participants will also be able to share their views on promoting increased transparency and global coordination among creditors to promote orderly sovereign debt restructuring in Africa.
In this respect, the AfDB assured that it is open about its desire to lead on this issue. To achieve this, the Bank, as a benchmark multilateral development institution, must continue demonstrating its capacity to improve its institutional capabilities, promote transparency and accountability, and enhance its coordination with regional and national institutions to better respond to emerging challenges. There is no doubt that reforms are needed to better respond to existing challenges and enable African countries to benefit from funding tailored to their needs.
From this perspective, the president of the AfDB, Akinwumi Adesina, and the US candidate for the presidency of the World Bank, Ajay Banga, called for a renewed partnership when the nominee visited the pan-African institution's headquarters in Abidjan on 6 March 2023. At that meeting, Mr. Banga highlighted the need for the World Bank Group to develop a strong partnership with the AfDB Group to bring about transformative outcomes.
The two leaders spoke of how the private sector could play a significant role in mobilizing critical capital to ensure meaningful economic development. This includes not only the private sector's capital but also its capacity for innovation, so needed to meet the world's many challenges.