Fidson Healthcare Half-Year Net Profit Soars 127.16% To N2.7bn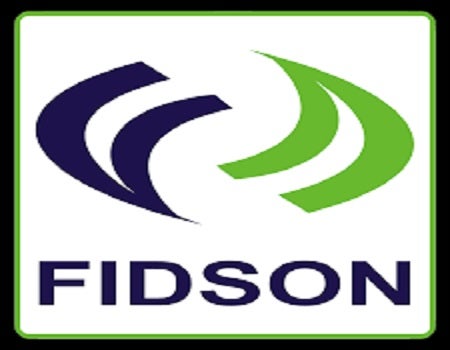 The directors of Fidson Healthcare Plc, recently presented its unaudited financials for the half-year ended June 30, 2022, showing significant growth in profit before and after tax, even as the management was able to constrain the cost of sale growth for the period relative to sales revenue.
As a result of this growth, earnings per share soared to N1.30, more than double the N0.57 reported for the similar period of last year, enhancing the capacity of the board to recommend a juicier dividend payout, if the company is able to maintain the current growth trajectory till the end of the year.
According to details of the result presented to the Nigerian Exchange Limited, revenue for the period improved by N7.45bn or 57.62%, while cost of sale rose by N3.55bn or 51.09%; while profit before tax jumped N2.254bn or 128.84% up; and net profit by N1.513bn or 127.16%.
Specifically, revenue stood at N20.379bn from N12.929bn, a breakdown of which showed that ethical products accounted for the lion's share, accounting for N13.696bn, from N8.101bn; followed by over-the=counter (OTC) which fetched N5.986bn from N4.794bn; while consumer healthcare products jumped from N34.076m to N696.726m.
Cost of sales increased from N6.959bn to N10.515bn, boosted by the cost of ethical products which grew from N3.725bn to N5.83bn; followed by OTC from N2.215bn to N2.775bn; and consumer healthcare products' N458.642m from N18.742m. Energy costs, for example, soared from N251.101m to N449.062m; personnel costs rose to N390.154m from N285.615m; and other factory overheads from N202.285m to N332.743m. This resulted to a gross profit of N9.863bn, up from N5.969bn.
Other operating income dropped marginally from N430.439m to N412.264m, driven by amortization of government grant valued at N383.459m from N177.156m; while gains on disposal of property, plant, and equipment fell to just N0.234m from N238.755m; Administrative expenses increased to N2.525bn from N2.336bn, lifted by the N1.097bn personnel costs, which rose from N798.095m, the bulk of which was the N1.055bn which went into salary and wages, from N771.453m. Selling and distribution expenses rose to N2.961bn from N1.743bn, of which sales expenses accounted for N1.271bn from N854.665m; following which operating profit improved to N4.789bn from N2.32bn.
Finance costs increased from N609.747m to N797.316m, with interest on bank loans rising from N588.017m to N786.641m; just as finance income dropped to N13.265m from N39.747m, being interest earned on loans and receivables; as profit before tax soared to N4.005bn from N1.75bn. Despite the significant increase in income tax provision to N1.301bn from N560.035m; profit after tax rose from N1.19bn to N2.703bn.