NGX Solidifies Bull Transition On Gains By Banking, Highly Priced Stocks
As the NGX corporate earnings reporting season draws closer, it is time for discerning market players to understand the importance of release dates and value areas in technical analysis, which is the reference point when it concerns resistance and support levels of price structure ahead or before earnings announcements.
Trading earnings announcements as the market reacts to the emerging numbers can be highly volatile, while understating stock trading charts, trends, volume and patterns, go a long way to help you position right and cash out profit at the right time.
However, some strategies that investors may use to capitalize on earnings release dates and announcements are monitoring analyst projections, paying attention to the company's guidance and studying historical stock price movements following past earnings announcements.
In addition, it is important to be aware of any potential market moving events that may be happening side by side, such as economic data releases, or other company results, as they can also affect stock price movements.
At this time when all eyes are on the December consumer price index and Q4 unaudited accounts, investors should look at the following sectorial indexes and price actions:
NGXASI Weekly Chart (opening chart)
NGXBANKING
NGX INDUSTRIAL GOODS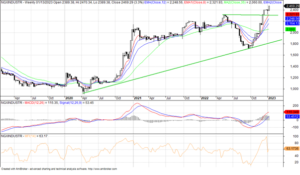 NGX INSURANCE
NGXOIL/GAS
NGX CONSUMER GOODS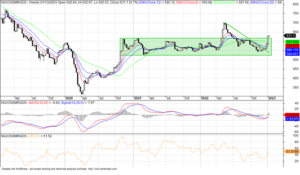 NGX 30
NGX 50
NGX PREMIUM
NGX PENSION
GTCO
FIDSON HEALTHCARE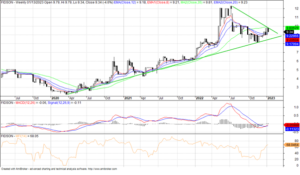 MAYBAKER
AIICO
ETERNA