Afreximbank Seeks More Intra-African Trade, Export Diversification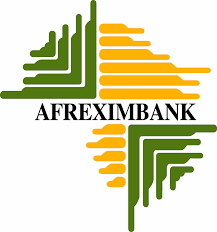 Dr. Benedict Oramah, President of African Export-Import Bank (Afreximbank) wants African countries to do more business among themselves and change the current narrative when intra-African trade is a paltry 15% of total, compared to 67% for Europe.
A statement by the bank at the weekend, said Oramah spoke at the weekend in Abuja, during the unveiling of The Africa Trade Report 2018 at its Annual Meetings and 25th anniversary celebrations, titled: Boosting Intra-African Trade: Implications of the African Continental Free Trade Area Agreement, by South African President Cyril Ramaphosa.
The report laments a situation where the African continent relies on the rest of the world for more than 80% of its trade whereas its share of global trade remains at less than 3%, in part, due to the small size of many African economies which limits their individual global bargaining strength.
According to the Afreximbank boss, Africa needs "a sustained strategic shift to industrialisation, increased intra-African trade, and de-commoditisation through increased value addition and export diversification.
"The African Continental Free Trade Agreement and Afreximbank's Fifth Strategic Plan both emphasise the need for this structural transformation of African economies.
"Afreximbank is committed to weaning the continent from overdependence on commodities and our programmes, notably the Africa Commodities Initiative, contribute to higher value addition by supporting processing and industrial capacities in various commodity sectors," he added.
The statement also quoted Dr. Hippolyte Fofack, Afreximbank's Chief Economist, as urging the African Continental Free Trade Area (AfCFTA) to "emphasise policies promoting export diversification for each member country. In addition, efforts must be increased to motivate more technology-intensive manufactured goods. Given the current average technology and skill content in intra-African trade, the AfCFTA seems to be well positioned to help achieve and deliver more technology-intensive manufactured goods."
The Africa Trade Report 2018 predicts that the continent's economy will grow by 4.1% this year, expressing belief that the implementation of the AfCFTA Agreement will create opportunities for intra-African market access, significantly increasing trade flows.
It argued that tariff removal and cost reduction under the AfCFTA will reduce production costs and induce economies of scale, spurring higher domestic production and investment into different sectors of the economy, which will boost value addition in production and enhance export growth across sectors.
The report advised that the AfCFTA arrangement should go beyond a 100% tariff reduction in all goods, as non-tariff barriers are also major constraints on intra-African trade.
It further notes that 16 of the 55 African countries are landlocked and rely on their coastal neighbours for extra-African trade and development, using ports and shipping lines. But trade among the landlocked countries and their neighbours is low, with much of what goes across the borders being destined for, or being inward bound, from other continents. In contrast, trade in the EU is mainly in manufactured products and intra-industry trade is the dominant form of trade within its single market. Additionally, most countries in Africa have been members of at least one economic bloc. Yet, like trade by Africa's landlocked countries, most trade seems to find its way around the blocs to partners outside the continent.
Such non-tariff barriers include standards, custom procedures, technical barriers, licenses, prohibitions, distribution restrictions, procurement restrictions, competition measures and rules of origin. The removal of those barriers, which add costs to intermediate import for domestic production and investment, would spur domestic production and increase the value chain integration of export products, said the report.
Besides Oramah, Ramaphosa was supported at the launch by Amb. Albert Muchanga, Commissioner for Trade and Industry of the African Union Commission.
More than 100 speakers, including heads of state, ministers, central bank governors, director generals of international trade organisations, business leaders, African and global trade development experts, and academics, spoke during the four-day Annual Meetings and 25th Anniversary Celebrations.